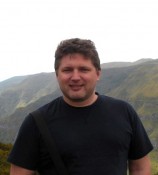 Portuguese Society of Electrochemistry distinguishes Aleksey Yaremchenko
The Portuguese Society of Electrochemistry (SPE) attributed to Aleksey Yaremchenko the Young Investigator in Electrochemistry of 2012 Award. The distinction given to the researcher of the Centre for Research in Ceramics and Composites (CICECO), University of Aveiro (UA), for the contribution of his work in the development of the Electrochemistry field, will be delivered during the XVIII Meeting of SPE, which will be held in March 2013 in Porto. The award, established in 2010, aims to stimulate activity in the country of scientific research in the area of Electrochemistry.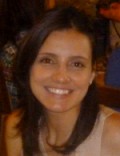 Nanotechnology award from the Luso-American Foundation for the Development (FLAD) awarded to Ph.D. student of CICECO
The Ph.D. student Nathalie Barroca from CICECO, was awarded one of the two FLAD Nanotechnology 2010 prizes. These are merit awards for students or researchers from Portuguese institutions of higher education and research that are developing work in the area of Nanotechnology, in collaboration with research institutions in North America. As part of her doctoral work, the research being conducted by Nathalie Barroca has been focused, among other aspects, in the understanding at the nanoscale of protein adsorption on biomaterials with piezoelectric behaviour. The holders of the premiums, in the cash value of $5,000.00 (five thousand U.S. dollars) each, should undertake an internship for a minimum period of three months in the Laboratory in the U.S. with which it has previously been established a collaborative project.
Researcher from CICECO has received award from Portuguese Electrochemical Society as the best Young Electrochemist
Mikhail Zheludkevich, Assistant Researcher, CICECO, Department of Ceramics and Glass Engineering, has received Prize of Young Electrochemist 2010 from Portuguese Electrochemical Society. The price is awarded for his contribution to the area of electrochemistry. Ceremony of prize award took place at XII Iberic Meeting of Electrochemistry & XVI Meeting of the Portuguese Electrochemical Society, on September 8-11th, 2010.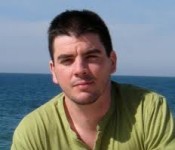 Young researcher of CICECO in the field of Nuclear Magnetic Resonance awarded the prize Antonio Xavier
Luís Mafra, Assistant Researcher of the Laboratory Associate CICECO, has just been honoured with the António Xavier 2009 award for his work on nuclear magnetic resonance. The results achieved can significantly contribute to a deeper understanding of the proteins involved in diseases, such as Alzheimer and Creutzfeldt-Jakob.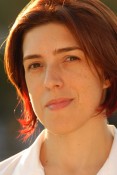 UA researchers distinguished with L´Oreal Prize 'Medalhas de Honra L'Oréal Portugal para as Mulheres na Ciência'
Iola Duarte, researcher at CICECO and teacher at "Secção Autónoma de Ciências da Saúde" and Anabela Pinto Rolo, teacher at Biology Department from UA, received on the 5th December 2007, in Lisbon the Medalhas de Honra L'Oréal Portugal para as Mulheres na Ciência.