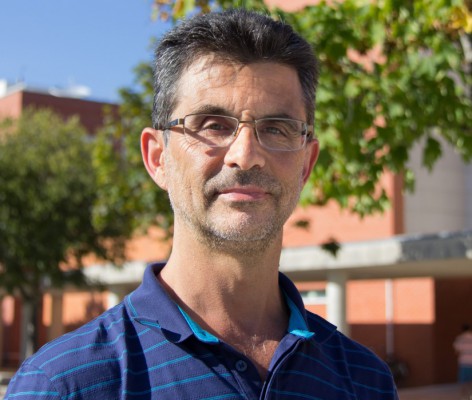 Joćo Rocha elected to the Scientific Committee of EURASC
One of the three European scientists peer selected by the Chemistry Division of the European Academy of Sciences.
Appointed member of the European Academy of Sciences (EURASC) in 2014, João Rocha, director of CICECO, was elected as new member of the Scientific Committee (Chemistry Division).
Glad for this election, João Rocha highlights the fact that it was one of the three peers elected European scientists, for this body of EURASC.
The EURASC (www.eurasc.org), based in Liège, is a fully independent international association of distinguished scholars that aims to recognize and elect to its membership the best European scientists with a vision for Europe as a whole, transcending national borders both in elections and in actions, and with the aims of strengthening European science and scientific cooperation and of utilizing the expertise of its members in advising other European bodies in the betterment of European research, technological application and social development.
João Rocha is member of the Lisbon Academy of Sciences, Fellow of ChemPubSoc Europe and Director of CICECO. Member of assessment committes of the European Research Council Advanced Grants. In 2012-15 he was member of the National Science and Technology Council (headed by the Prime Minister). In 2005, he received the prize for Scientific Excellence from the Portuguese Science Foundation and in 1990 a prize from Emmanuel College, Cambridge. His scientific history extends to about 450 scientific papers in the international registration system of scientific citations, 23 book chapters and 12,000 citations in total scientific production, three applications for patent registration, supervision of 34 post-doctoral fellows and 24 PhD students.
Academic completed his PhD at the University of Cambridge, UK, in solid-state NMR of kaolinite and related materials, under the supervision of Jacek Klinowski.
As a researcher, João Rocha develop his activity in the fields of light emitting lanthanide-bearing microporous and mesoporous materials, and Metal Organic Frameworks for sensing applications; nanosystems for multimodal (magnetic resonance, optical and thermometry) imaging and small molecules drug delivery; solid-state NMR and X-ray diffraction.