29 September 2015
The Plastics Of The Future?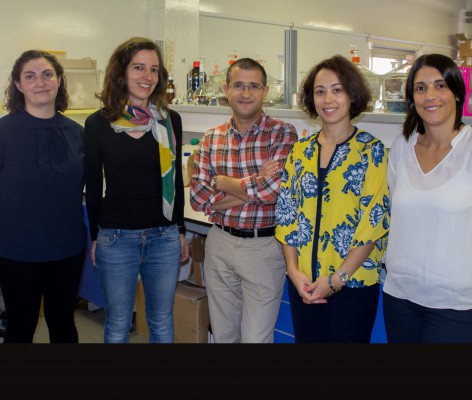 How will be the plastic of the future? Which renewable sources may be used in the production of bioplastics? These and other relevant questions to the future of the planet Earth, where fossil resources are scarce to produce the range of plastics that we use in everyday life, were answered by a CICECO/University of Aveiro research team review article published in Polymer Chemistry (Royal Society of Chemistry).
The paper had cover honors in the prestigious journal, highlights the use of furandicarboxylic acid (FDCA), obtained from plant sugars for the production of plastics of the future.
"Developing new plastic materials from renewable sources and in a way that respects the environment is a key route to the sustainable development of our society," says Andreia Sousa, a postdoctoral fellow CICECO who led the study. In this sense, the article Biobased polyesters and other polymers from 2,5-furandicarboxylic acid: a tribute to furan excellencygives the reader a critical view of the use of FDCA synthesized from plant sugars in the synthesis of polymers, especially polyesters.
The work, led by the researchers Andreia Sousa, Carla Vilela, Carmen Freire, Marina Matos and Armando Silvestre, had the participation of Gert-Jan Gruter, CEO of the Dutch company Avantium Chemicals BV, and Ana Fonseca and Jorge Coelho from University of Coimbra.
Sleeping Beauty woke up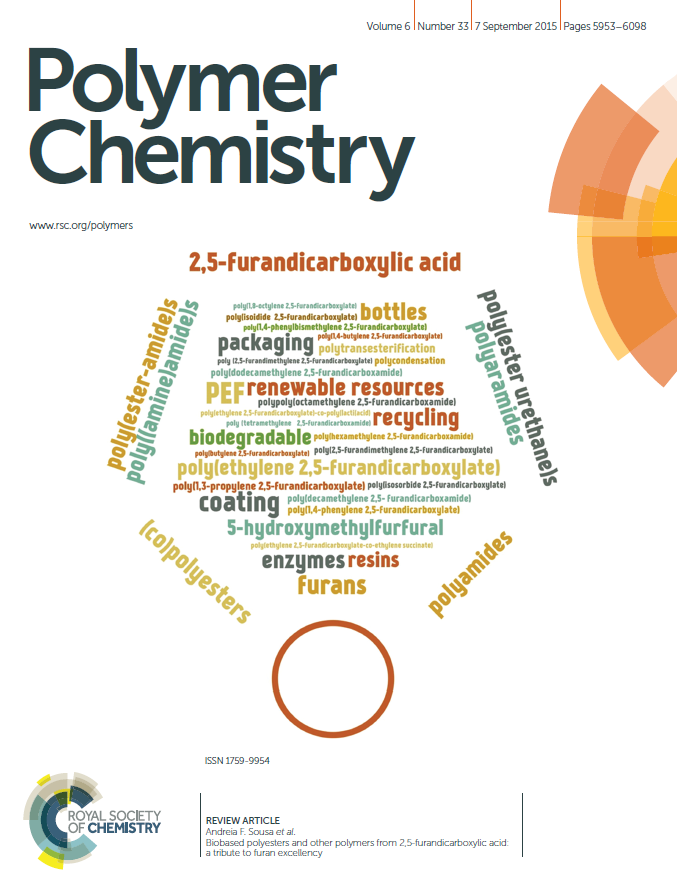 "The history of FDCA and its use in the synthesis of polyesters have contours similar to the Sleeping Beauty children's story. In this story the famous heroine wakes up after a sleep that lasted 100 years, to the happy ending everyone already knows, "says Andreia Sousa. In fact, the article notes that something similar in the history of FDCA and its polymers has happened because after decades of forgetfulness in chemistry proceedings, the FDCA "woke up" and currently we can see the appearance of a growing number of polyesters, polyamides and polyurethanes, all potential substitutes for fossil counterparts or even with improved properties.
In this publication, researchers report in detail a case of great success using the FDCA in polyesters synthesis: the polyethylene 2,5-furandicarboxylate (PEF), homologous of polyethylene terephthalate (PET) from fossil fuels, and with application in water, alcoholic beverages or juice bottles. "Companies like Coca-Cola and Danone, in partnership with Avantium, produce it already at a pilot scale and intend soon to make it a commercial reality," say the authors.
"From a critical perspective is emphasized many other polyesters (and other polymers) which have interesting properties in terms of biodegradability, thermal behavior, mechanical performance or else that the synthesis is based on the principles of green chemistry," say the authors.
The review article includes a significant number of references to articles and patents, illustrating well the interest that this topic has to academia and industry. However until this publication, nothing had been written reviewing the polymers based on FDCA.
Related Articles
We use cookies for marketing activities and to offer you a better experience. By clicking "Accept Cookies" you agree with our cookie policy. Read about how we use cookies by clicking "Privacy and Cookie Policy".