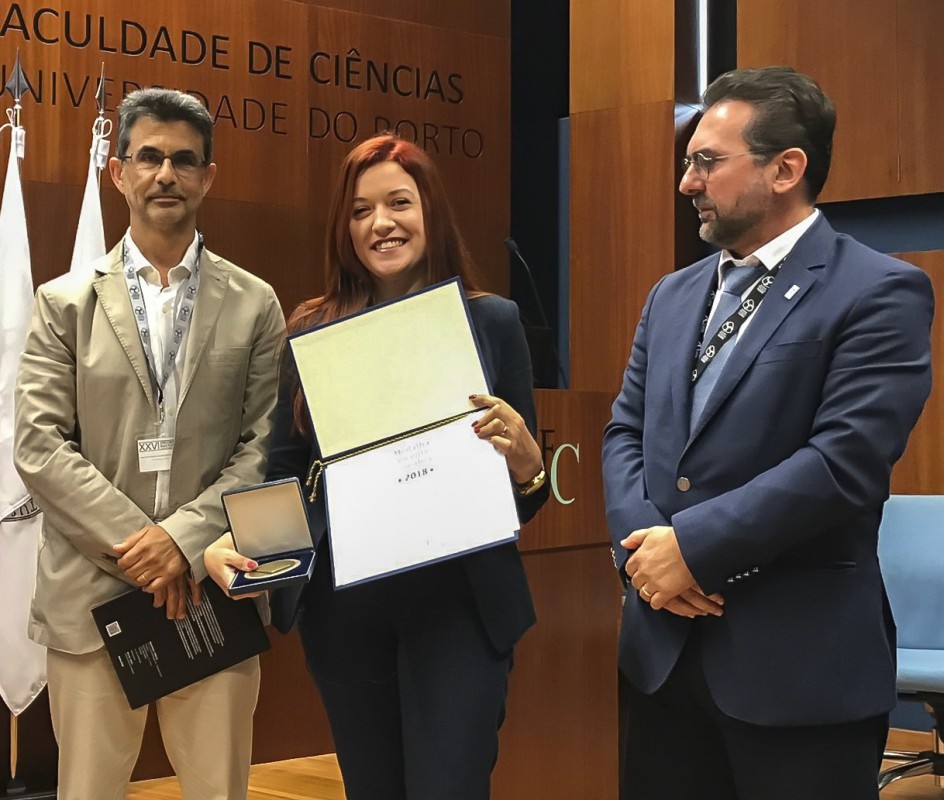 Mara Freire awarded with the Vicente de Seabra Medal 2018
2019-07-26
Biennial prize awarded by Portuguese Society of Chemistry distinguish the high quality, originality, and autonomy of research work in the field of Chemistry.
Mara Freire, Research Coordinator at the Department of Chemistry (DQ) and CICECO of the University of Aveiro (UA), was awarded with the Vicente Seabra Medal, in a ceremony that took place during the XXVI Meeting of the Portuguese Society of Chemistry, at the Faculty of Science of University of Porto from July 24 to 26, 2019.

This award, which aims to reward the high quality, originality and autonomy of the research work in Chemistry developed in Portugal by a researcher with less than 40 years old, acknowledges the merit of the career of this CICECO Researcher. It is recalled that Mara Freire was the first UA member to win a very prestigious grant from the European Research Council (ERC).