31 October 2019
Cork based 3D foams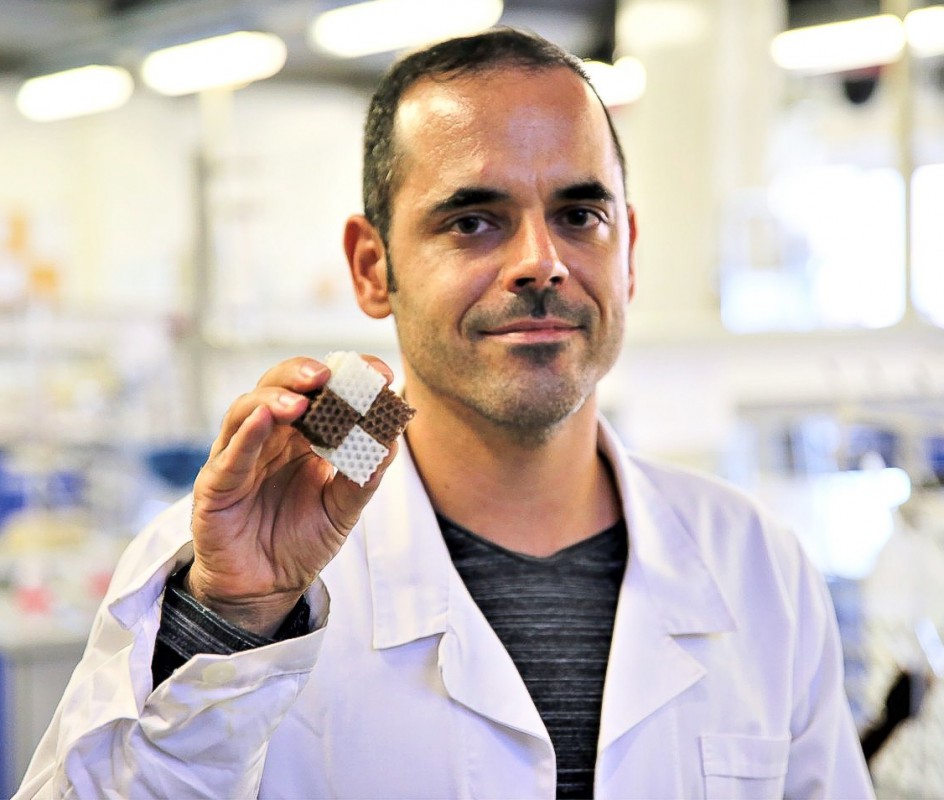 It is a great thermal insulator, flexible and easy to produce. Moreover, it is one more way to take advantage of national cork and to promote the circular economy. A research team from CICECO / University of Aveiro was able to produce thermal insulation foams with the help of wasted cork in the production of corks. The team also achieved producing the revolutionary foams through 3D printing."Since cork is an insulating material, its use in the production of 3D polyurethane [polymer used in the production of various plastic materials] foams have the advantage of helping in insulation, obtaining thermal insulation values identical to conventional foams," says Nuno Gama, the researcher responsible for this project that has born in the Department of Chemistry and CICECO.
Another advantage of the use of cork, more specifically the remains of cork production, is that the use of this material has increased the sustainability and flexibility of the foams which can increase the range of applications of the material. And with the use of 3D printing, it opens the door to the production of cell-structure foams exactly as needed.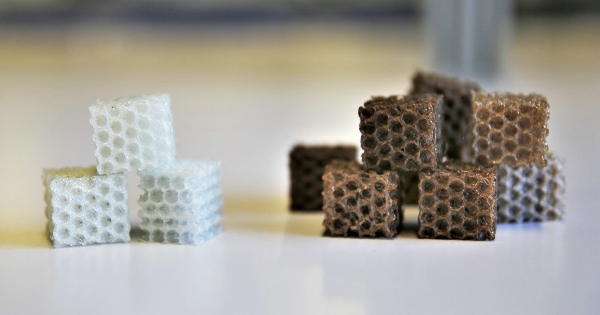 3D printing has several disadvantages compared to conventional techniques, such as the costs and times required for the production of foams. However, the researcher points out, it also has multiple advantages. "Using this technique, it is not necessary to produce prototypes and it is also possible to build parts with impossible geometries using other techniques. It is even possible to produce custom parts" says the researcher.
In addition to Nuno Gama, the CICECO researchers Artur Ferreira and Ana Barros-Timmons also participate in this project. This team has extensive experience in the production of polyurethane foams to be used as thermal insulators, always from renewable resources.
"In this work, we focused on thermal insulation, but the increased flexibility that cork has provided can increase the range of applications of the material, such as vibration or sound energy absorption", explains Nuno Gama.
The cost associated with the production of 3D foams today makes it impracticable to produce home insulation panels, but with the reduction in costs associated with the technique, "it may be possible in the future to use these materials in the insulation of high added value products".
Related Articles
We use cookies for marketing activities and to offer you a better experience. By clicking "Accept Cookies" you agree with our cookie policy. Read about how we use cookies by clicking "Privacy and Cookie Policy".