10 December 2019
Nuno Silva and Luís Mafra awarded with ERC Consolidator Grants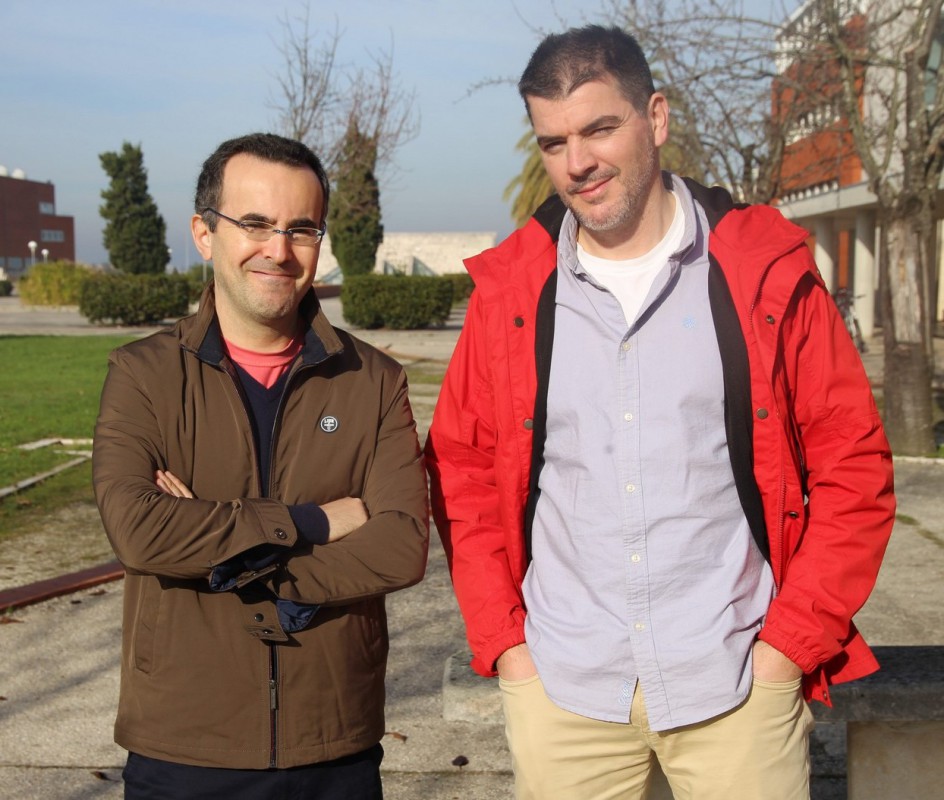 The European Research Council (ERC) has awarded Luís Mafra and Nuno João Silva, researchers at CICECO-Aveiro Institute of Materials, two highly-prestigious Consolidator Grants worth 2 million euros each. These are the first Consolidator Grants awarded to UA and CICECO researchers, following a Starting Grant (finished), an Advanced Grant and a Proof of Concept Grant (both running).
Luís Mafra, 41 years old, holds a PhD in Chemistry. The ERC project "Unveiling CO2 chemisorption mechanisms in solid adsorbents via surface-enhanced ex(in)-situ NMR" aims at deepening our molecular-level understanding of gas-solid surface interactions, that will allow designing improved porous adsorbent materials for CO2 capture, answering questions such as "How does the structure of chemi/physisorbed gas species affect the sorption properties?" and "Can we master the chemistry and physics of gas-solid interfaces for better designing CO2 adsorbents?" Over the next 5 years, this ERC grant will enable him to consolidate his group, by hiring several senior and junior researchers to face the challenges of the funded multidisciplinary project. This grant means recognition, opportunity, and responsibility.
Nuno Silva, 42 years old, holds a PhD in Physics. The ERC project "Rise of the 3rd dimension in nanotemperature mapping" embraces the quest for wireless temperature imaging in 3 space dimensions, answering questions like the determination of temperature during heat ablation of tumors. Over the next 5 years, this ERC grant will enable him to consolidate his group, by hiring more than 10 researchers. This grant is a great challenge and a huge commitment to turn every single euro into valuable knowledge and enabling technology.
Consolidator Grants are awarded to researchers with seven to twelve years of experience after PhD, with excellent work in the area they wish to develop, and an outstanding research proposal. This year, 4 grants were endowed to Portuguese institutions. The 2 grants awarded to UA and CICECO, lend credit to the training and development programme the university and the associated laboratory have in place to strengthen the ERC proposals.
More about the projects & researchers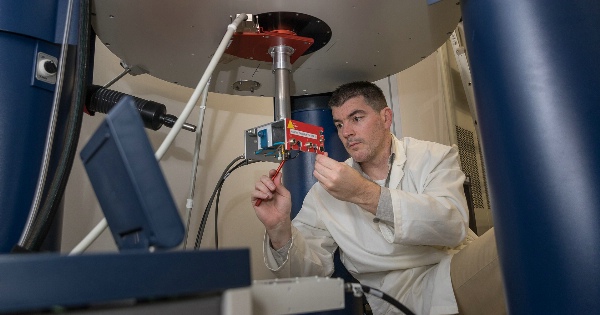 Luís is a principal researcher in solid-state NMR spectroscopy at CICECO, UA. He got his PhD in 2006 from UA and University of Caen, France. In 2007, he joined CICECO as Assistant Researcher. In 2011 he was a post-doc at Max-Planck-Institut für Polymerforschung, Mainz, Germany. He received several awards, including the Celestino da Costa/Jean Perrin prize (2006) and António Xavier-Bruker prize (2009). His research interests encompass the combination of solid-state NMR with computational methods to study intermolecular interactions in small molecules and porous materials for heterogeneous catalysis and gas capture applications.
His ERC project aims at achieving a molecular-scale understanding of the CO2 adsorption mechanisms over porous adsorbents. It will deploy, for the first time, state-of-the-art surface-enhanced ex- and in-situ solid-state NMR to study both the chemistry of acidic gases (mainly CO2) adsorbed on sorbent materials and the gas-solid interfaces, using simulated industrial gas mixtures. A key challenge of the project is the design of novel methods to study the CO2 species that form on the solid surfaces, comprising in-situ flow NMR, dynamic nuclear polarization NMR, and isotopically-labeled gas mixtures.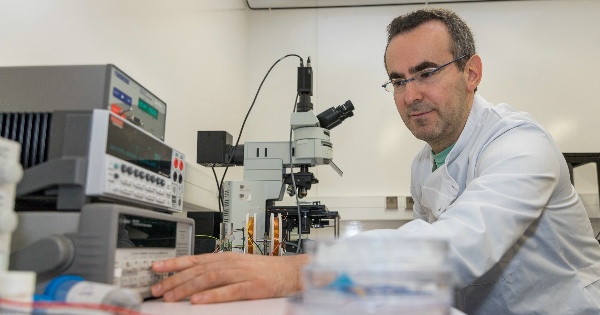 Nuno is a physicist working in a multidisciplinary environment on the development of magnetic nanoparticles, nanothermometers and hyperthermia at CICECO, UA, since 2008 as Principal Researcher. He got his first degree from the School of Sciences at the University of Porto, Portugal (1999), and his Ph.D. at UA (2006). He was awarded a Spanish Research Council Grant to develop magnetic nanoparticles at the University of Zaragoza, Spain from 2007 to 2009.
The grand challenge of his ERC project is to determine temperature without using contacts, in-depth, in three space dimensions and with a spatial resolution approaching the nanoscale. Solving this challenge will have an impact at the fundamental and application levels, including understanding the thermal properties of nanostructures, and temperature control during tumor ablation and heat-controlled release of drugs
Related Articles
We use cookies for marketing activities and to offer you a better experience. By clicking "Accept Cookies" you agree with our cookie policy. Read about how we use cookies by clicking "Privacy and Cookie Policy".