There is art in cleaning up our local beach!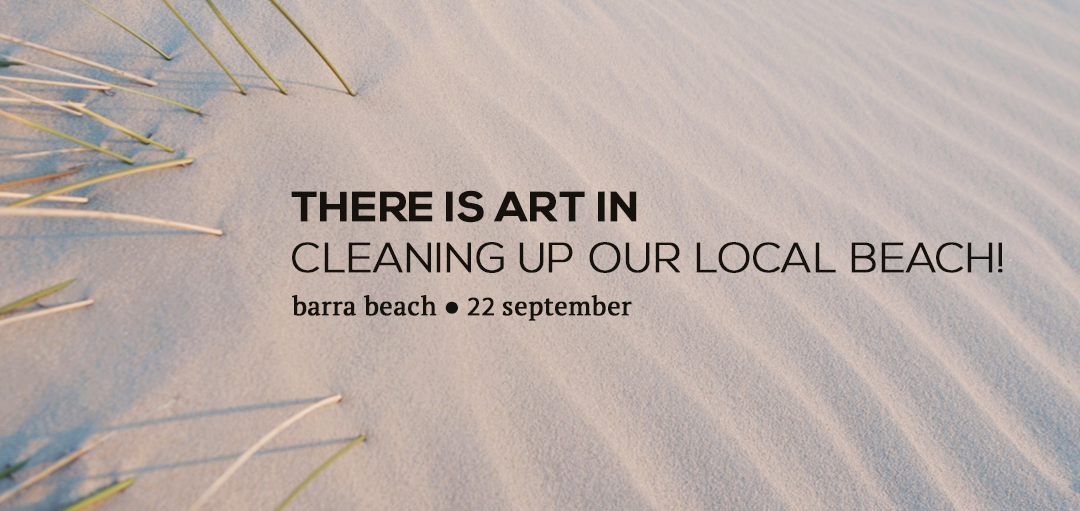 A walk to raise awareness about the excessive use of products with short use and long duration, namely plastics, which end up on the shore of our local beaches was organized in the scope of the 20 years of CICECO- Aveiro Institute of Materials. The initiative involved almost 30 members of CICECO, was attended by the Doctorate Students Committee (CAD) of this unit and by the researcher Mirtha Lourenço. It was also held as part of the Researchers' Night program.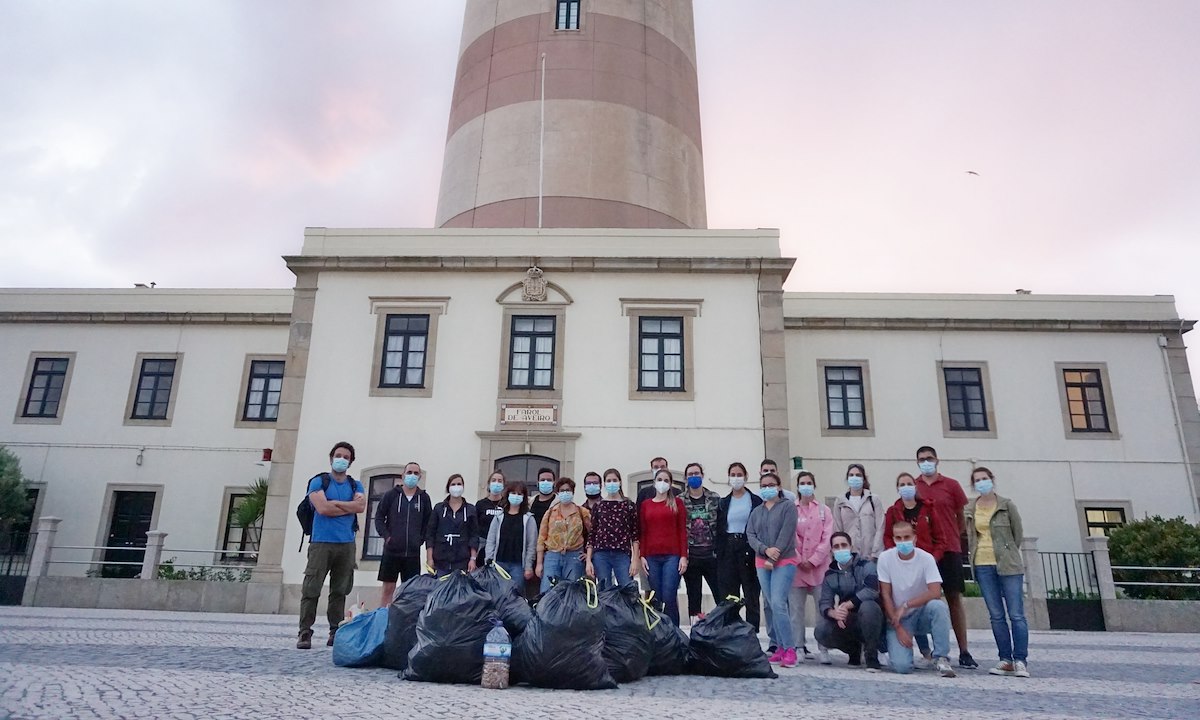 The activity 'There is art in cleaning up our local beach' took place on 22nd September at 5:30pm on Barra beach in Ílhavo. This event was attended by the artist Ricardo Nicolau de Almeida and almost thirty members of CICECO, an associated laboratory of the University of Aveiro (UA), including doctorate students and researchers. The initiative was also integrated in the programme of the European Researchers' Night, an annual event marked on September 24th in several European cities. In Aveiro, this program is promoted and organised by Fábrica da Ciência Viva.
Cigarette butts, fishing accessories, small pieces of plastic, fabrics, glass and plastic bottles were collected by the volunteers on Barra beach and along the promenade. The garbage collected was used to create a work of art by the artist Ricardo Almeida.
The action was also accompanied by Fabianne Ribeiro, researcher at UA, who has recently been dedicated to the study of microplastics in environmental samples and their ecotoxicological effects on aquatic species.
This activity counted with the participation of students from the fourth grade who collected garbage through the streets of Aveiro. During the afternoon another painting activity took place where the Associação Pais em Rede was invited to participate and where the youngsters from this institution had the opportunity to paint ceramic materials portraying the pollution of the environment by plastics. These small works of art were sold during the European Researchers' Night, with the proceeds going to the association in an act of solidarity.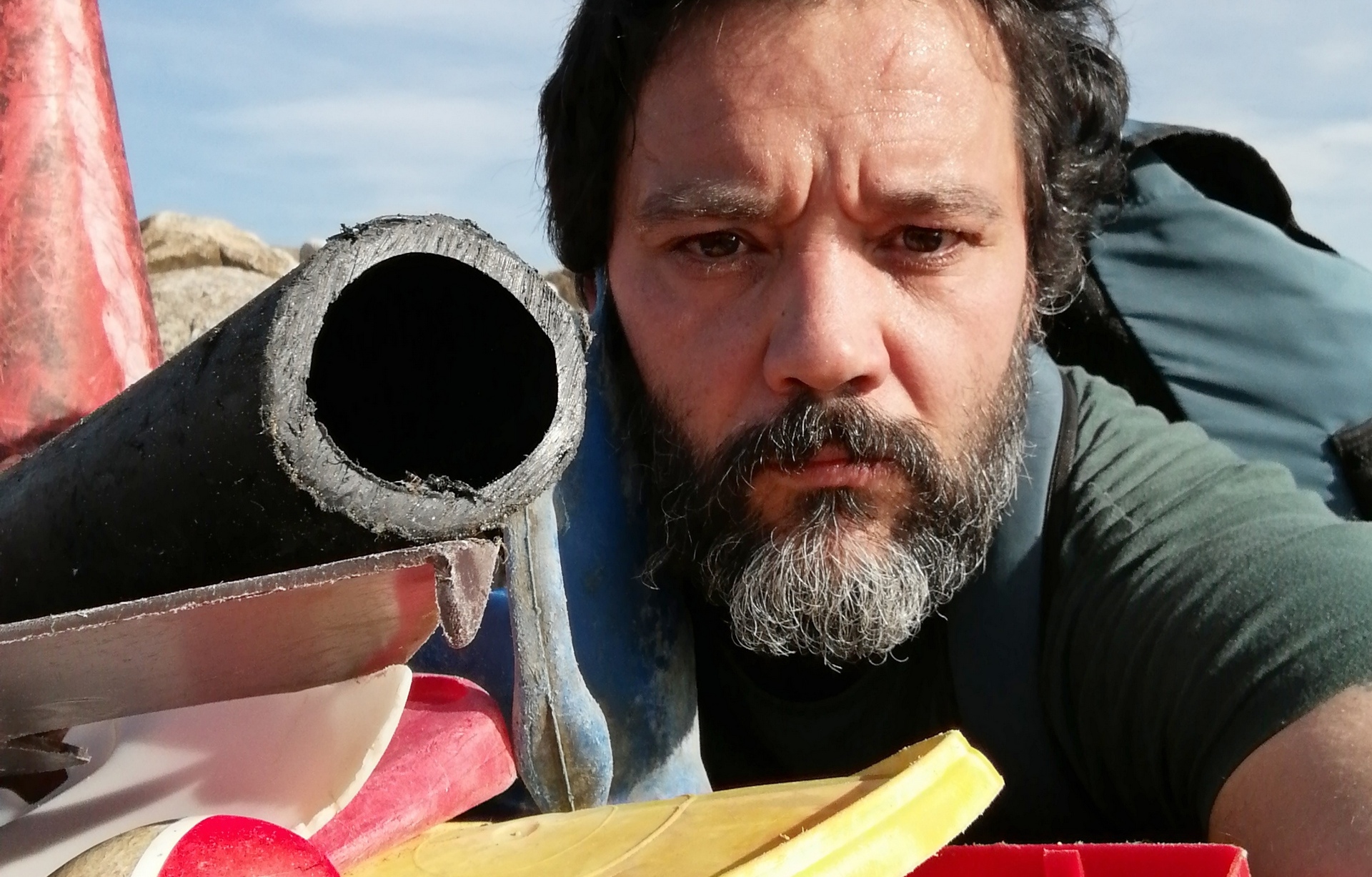 Ricardo Almeida: art and intervention
Ricardo Almeida was born in Porto in 1975 and attended the design and communication course at ESAD Matosinhos. After several years testing different forms of artistic expression, in 2014 he held his first exhibition with materials collected on beaches, thus starting his project called NICDEALM. This is an art and intervention project where artistic expression also serves as a tool to raise awareness of the pollution caused by plastics.
In the last years Ricardo's work consists of collecting materials along the Portuguese coast and these materials are used as raw material for his artworks. Since then the artist has been carrying out various actions throughout the country, such as clean-ups and construction of live and/or collective pieces, workshops for children, exhibitions or installations in different public spaces, to raise awareness of this problem in the community.