28 June 2013
Project MUST distinguished in EuroNanoForum 2013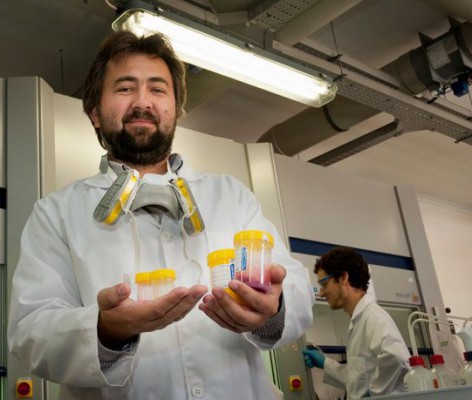 The project MUST (Multi-Level Protection of Materials for Vehicles by Smart Nanocontainers) involving the Department of Materials and Ceramic Engineering (DEMaC) and the Center for Research in Ceramics and Composite Materials (CICECO) of the University of Aveiro (UA) won second place competition for "best Research project in 2013."
Based on the idea of ​​self-healing coatings materials, operating at different levels of protection suggested by researcher Mikhail Zheludkevich, MUST is a European project that, among other objectives, aims to develop for the aviation industry smart coatings that heal itself the aircraft fuselage. The coating will be used by one of the world's largest manufacturers of commercial aircraft, EADS, AIRBUS owner. However, the technologies developed are not only focused on aeronautical applications as also being developed coatings for automotive and marine industry.
The MUST resulted in the creation of a spin-off of the UA, Smallmatek, a fact that has also contributed to the award.
Related Articles
We use cookies for marketing activities and to offer you a better experience. By clicking "Accept Cookies" you agree with our cookie policy. Read about how we use cookies by clicking "Privacy and Cookie Policy".