13 September 2022
New Book: Waste Valorisation Using Ionic Liquids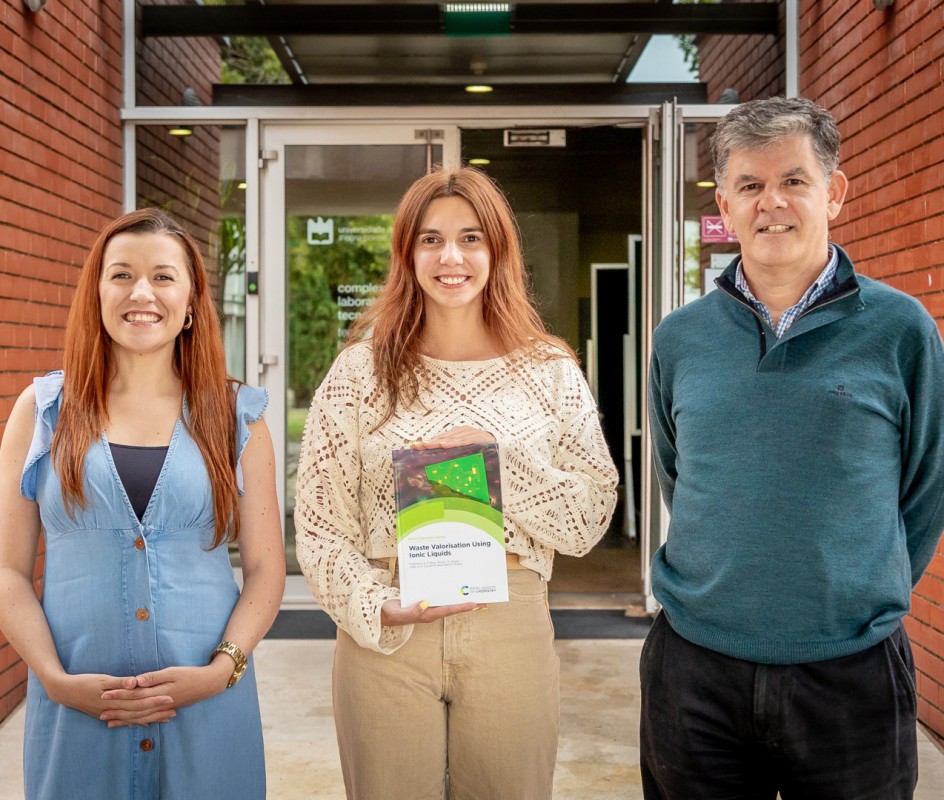 Francisca Silva, João Coutinho, Mara Freire, researchers at CICECO - Aveiro Institute of Materials and at the Department of Chemistry (Dqua) of the University of Aveiro (UAveiro), and Ana Sousa, researcher at the Comprehensive Health Research Centre (CHRC) and Department of Biology of the University of Évora, are the authors of the book Waste Valorisation Using Ionic Liquids, published by the prestigious Royal Society of Chemistry in July this year.
The book provides a comprehensive and critical perspective on the application of ionic liquids - an alternative class of solvents that has been contributing to the development of more sustainable processes and products - in waste recovery.
The focus is on laboratory and commercial applications related to different types of waste, including municipal, industrial, electronic, and medical. This book is intended to be a reference work for students, researchers, and professionals in the fields of chemistry, chemical engineering, environmental engineering, and biotechnology dedicated to waste management, circular economy, and resource recovery.
More information about the book available on the Royal Society of Chemistry website.
Related Articles
We use cookies for marketing activities and to offer you a better experience. By clicking "Accept Cookies" you agree with our cookie policy. Read about how we use cookies by clicking "Privacy and Cookie Policy".