21 September 2023
Bojan Kopilovic awarded at CHEMPOR 2023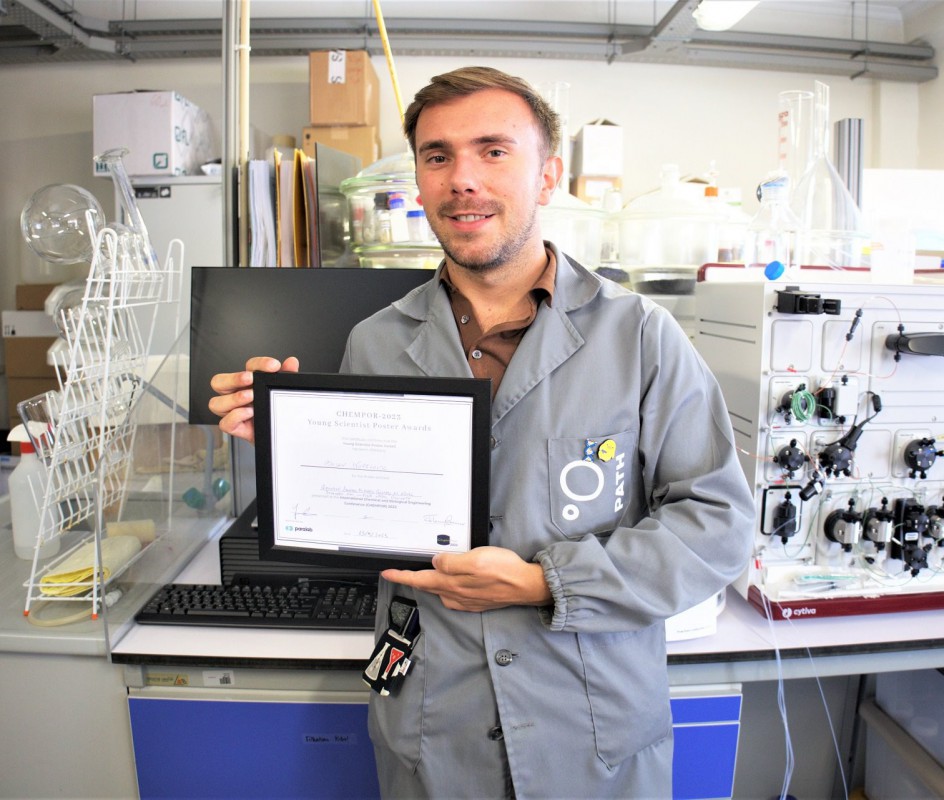 Bojan Kopilovic won the award for best scientific poster at the International Chemical and Biological Engineering Conference (CHEMPOR). The CICECO's researcher and UAveiro doctoral student in Chemical Engineering presented his work, which considers the use of a gelling aqueous two-phase system as a new strategy for the nasal delivery of mRNA. The conference took place in Bragança from September 12th to 15th.
The presented work was developed in collaboration with the University of Orléans (France) as part of the PathFinder YScript project, funded by the European Innovation Council and coordinated at the UA by researcher Mara G. Freire, from CICECO - Aveiro Institute of Materials and the Department of Chemistry.
"The system developed is made up of a combination of gelatine and maltodextrin, biopolymers that are harmless to human health and have been proven to improve the passage of nanoparticles through the nasal mucosa," explains Bojan Kopilovic. This new approach, the researcher points out, allows a transfection rate of 90 percent in upper respiratory tract cells, indicating its promising clinical impact.
Related Articles
We use cookies for marketing activities and to offer you a better experience. By clicking "Accept Cookies" you agree with our cookie policy. Read about how we use cookies by clicking "Privacy and Cookie Policy".