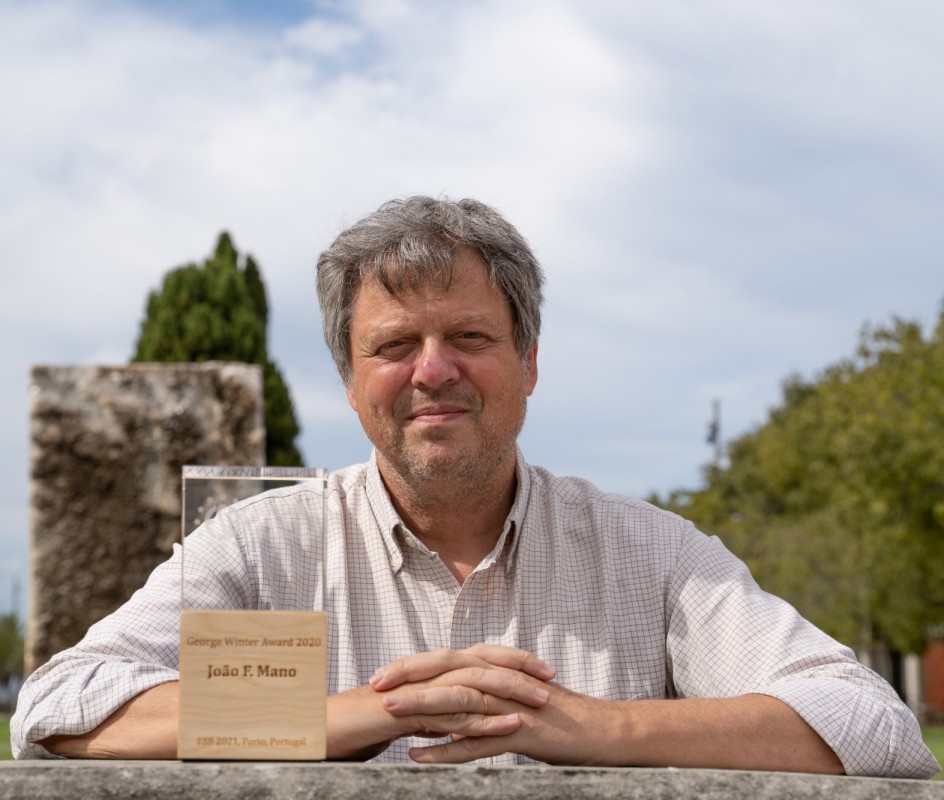 João Mano recognized with the most prestigious biomaterials award in Europe
2021-09-22
The George Winter Award is a major award given by the European Society for Biomaterials to well established scientists.
The George Winter award is established by the European Society for Biomaterials - ESB to recognize reputable scientists with outstanding research contributions in the field of biomaterials. The nominee must have contributed significantly to the knowledge in this area through basic, experimental or clinical research. It is considered to be the highest distinction for researchers working in the broad field of biomaterials research in Europe. João F. Mano, full professor at the Chemistry Department of University of Aveiro, and director of the COMPASS Research Group from CICECO, was the recipient of the George Winter 2020 award. The award was received in the last ESB conference, that took place in September 2021 remotely from Porto, where João F. Mano presented the inaugural plenary lecture.
In 2020 João Mano was inducted Fellow Biomaterials Science and Engineering (FBSE) and received the Researcher Award University of Aveiro.