2 November 2021
Honouring our past, celebrating our present, and envisioning our future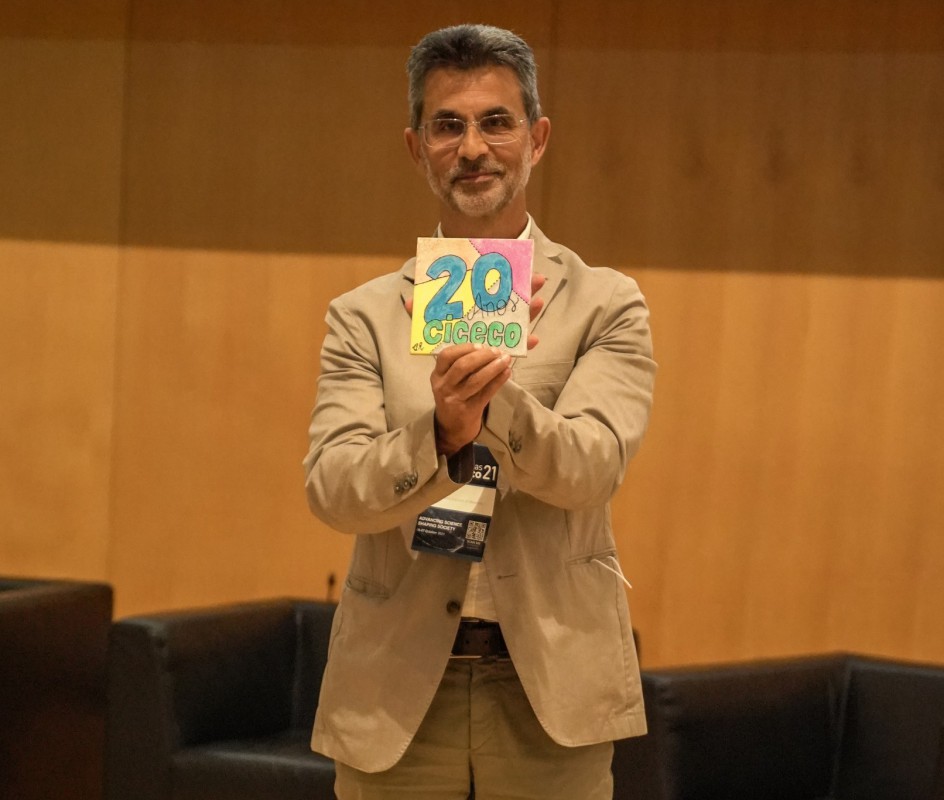 Advancing Science, Shaping Society' was the underlying theme of Jornadas CICECO 2021 and took place on the 6th and 7th of October, at Auditorium Renato Araújo of University of Aveiro and Aveiro's Congress Center, with online transmission.
The event brought together CICECO community to share some of our scientific highlights and to foster contacts between senior and junior researchers, extend collaborative links between research groups, promote knowledge and stimulate the exchange of new ideas.
Space for Creativity and Communication
The event was also space to show the creative vision of our researchers throughout this year's photo contest with the theme's materials@CICECO and materials@AVEIRO, and The Tale of my PhD video contest.
Robert Langer Lecture
Massachusetts Institute of Technology (MIT) Professor and Director of its biomedical engineering laboratory gave a special lecture with the theme "Chemistry in support of human health: From the discovery of the first angiogenesis inhibitors to the development of controlled drug delivery systems and the foundation of tissue engineering".
Honorary Member Ceremony
Prof. Clément Sanchez (Collège de France & Université de Strasbourg, France) and member of CICECO's Advisory board was inducted as the first CICECO's Honorary Member.
Celebrating our History
Prof. Júlio Pedrosa, Prof. Joaquim Vieira, Prof. João Rocha and Prof. João Coutinho gave their testimony about the foundation, difficulties, remarkable achievements and expectations for the future.
Prof. João Rocha Tribute
In a surprise event, Vice-Rector Artur Silva, Prof. Casimiro Pio and Prof. Luís Carlos, gave their personal view of the 20 years journey of Prof. João Rocha as CICECO's director, full of emotional and joyful moments.
Related Articles
We use cookies for marketing activities and to offer you a better experience. By clicking "Accept Cookies" you agree with our cookie policy. Read about how we use cookies by clicking "Privacy and Cookie Policy".