3 November 2021
Young Researchers Award 2021 Winners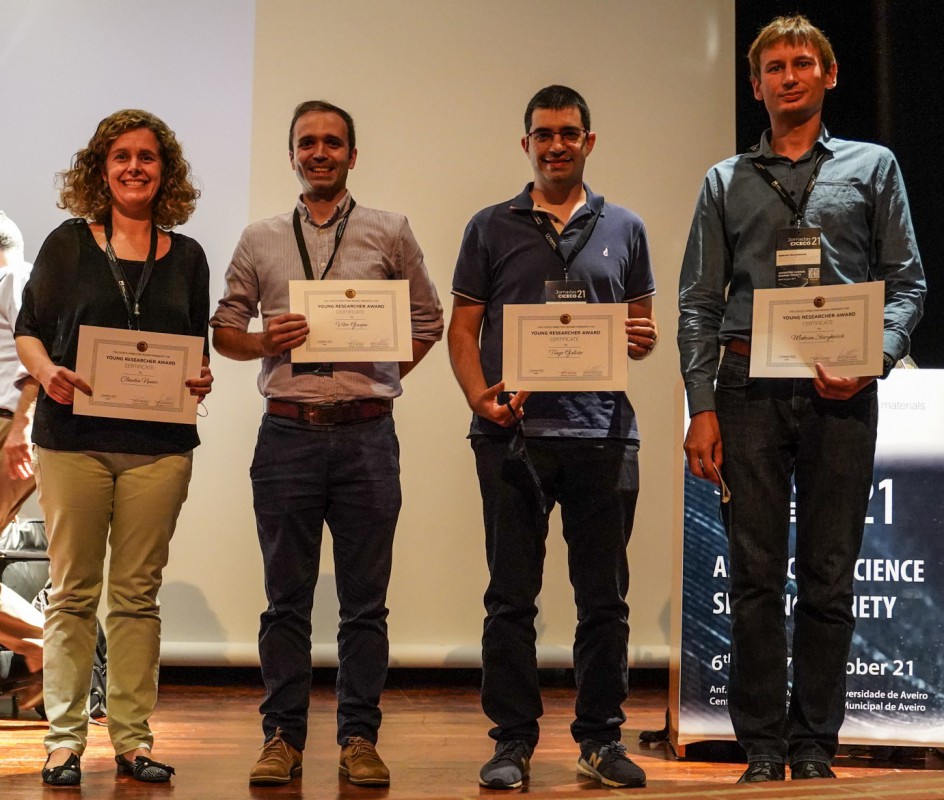 In a recently established initiative, the directing board selected the last year´s CICECO outstanding junior researchers that were awarded the 2021 CICECO Young Researcher Award.
The 2021's winners are: Ricardo Mendes , Svitlana Kopyl, Maksim Starykevich, Cláudia Nunes, Vítor Gaspar and Tiago Galvão.
The prize besides being a recognition for the excellent performance of the researchers awarded includes a prize money equivalent to a newcomer's pocket money budget (c.a. 3,5k€) to help to stimulate their careers independence.
Related Articles
We use cookies for marketing activities and to offer you a better experience. By clicking "Accept Cookies" you agree with our cookie policy. Read about how we use cookies by clicking "Privacy and Cookie Policy".