18 September 2023
JORNADAS CICECO 2023: registration until September, 24th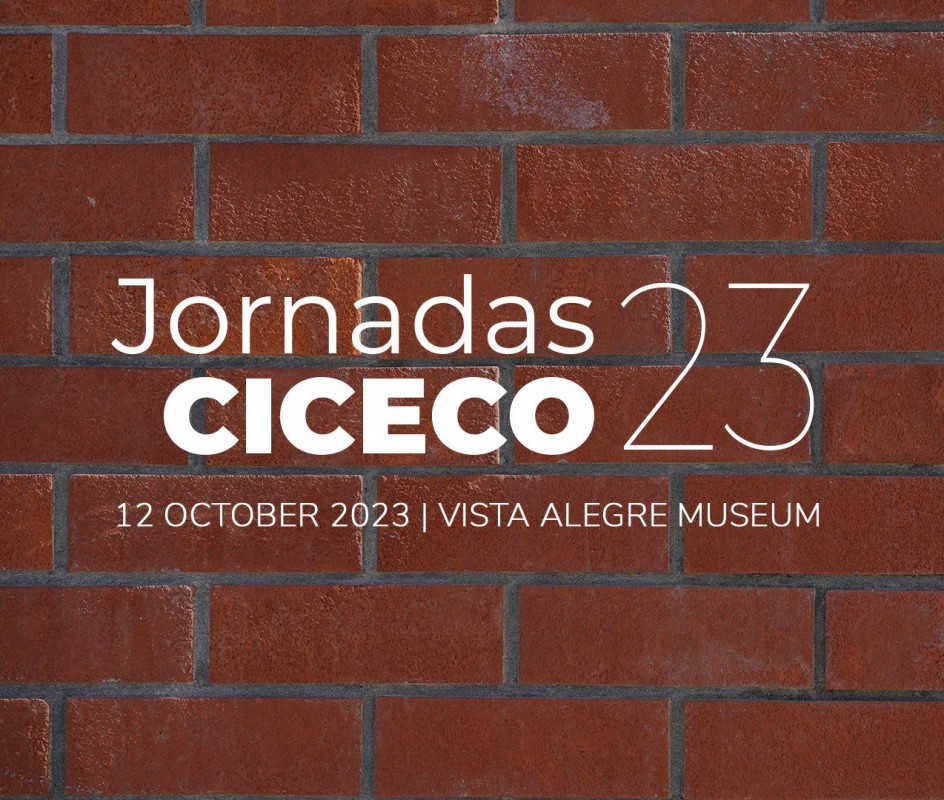 The 2023 edition of the CICECO Days - Aveiro Materials Institute is approaching. Registrations for the event, which will take place on October 12th, are open until September 24th, and the meeting point will be, for the first time, the Vista Alegre Museum in Ílhavo. The gathering will address topics that go beyond the usual boundaries of a scientific meeting, including career development and opportunities, stress management, (inter)national networking, and scientific policies.
The initiative also includes a pitch competition for students, poster presentation, lectures by distinguished guests and a musical show. This year's organizing committee is in charge of Vítor Sencadas, Mariana Oliveira and João Amaral.
From the set of initiatives, highlights include lectures featuring guests who are experts in various areas, such as "Artificial Intelligence Tools in scientific publishing", by Pascal Coupet, from Elsevier, "Mental health in an academic environment", by Brian Cahill, from the Learning and Skills Analysis Laboratory of the Leibniz Information Center for Science and Technology TIB Leibniz and a performance by musician and current doctoral candidate JP Coimbra, who will explain and demonstrate how to use the studio as a performance space and sound composition tool , at the same time.
Installed on the premises of the porcelain factory with the same name, the Vista Alegre Museum exposes the history of the evolution of Portuguese porcelain production. Opened in 1964, it presents the public with a wide range of magnificent examples of decorative and domestic porcelain. Transport to the site will be provided by the organization, which provides buses to Vista Alegre and back to the Rectory building in the late afternoon.
To access more information, simply access the Jornadas website and follow the event on social media.
Related Articles
We use cookies for marketing activities and to offer you a better experience. By clicking "Accept Cookies" you agree with our cookie policy. Read about how we use cookies by clicking "Privacy and Cookie Policy".