26 September 2023
CICECO doctoral theses awarded by the European Society of Biomaterials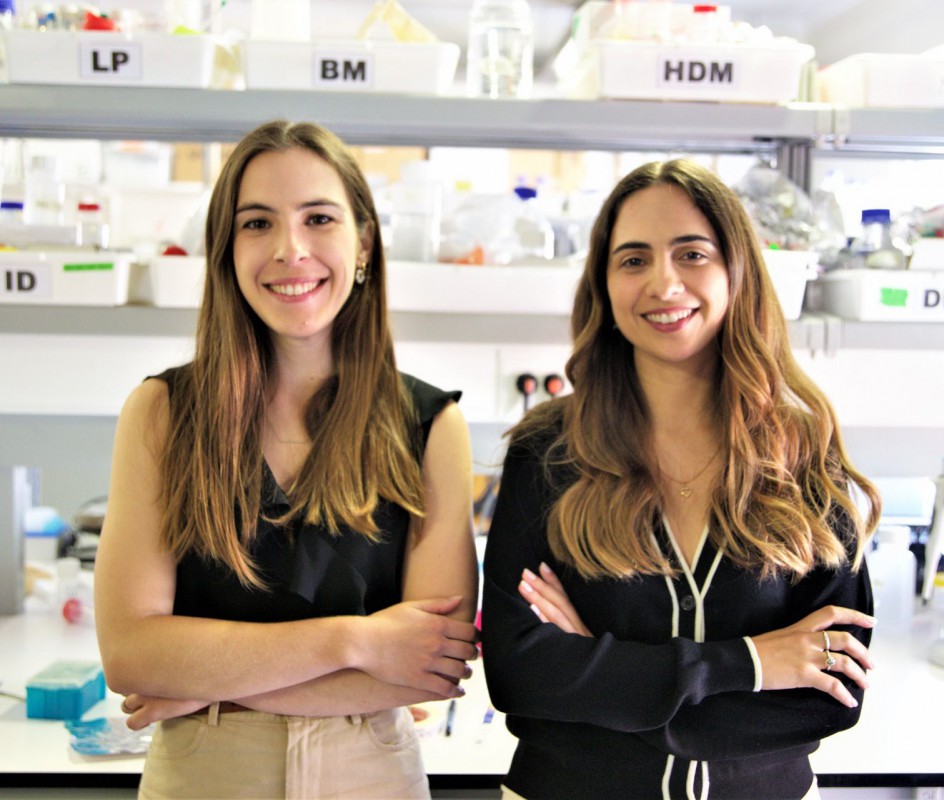 Isabel Bjørge and Sara Nadine completed their doctoral theses in 2022 at the Department of Chemistry, both under the supervision of professors João Mano and Clara Correia.
Isabel Bjørge's thesis focused on the use of geometric and topographic signals to control and guide the behavior of cells in a three-dimensional environment. To this end, microparticles were developed to which the cells could adhere and then be encapsulated. The main focus was on how these physical signals could stimulate osteogenesis and angiogenesis, with a view to being used as a potential strategy in the regeneration of bone tissue.
Entitled "Advanced injectable micro-scaffolds for bone tissue engineering", the thesis involved a nine-month academic exchange at Boston University's Biological Design Center, under the supervision of professor Christopher Chen and researcher Subramanian Sundaram.
Sara Nadine's thesis focused on the development of liquefied capsules incorporating stem cells and polymeric particles, with the aim of regenerating damaged tissues, showing immunomodulatory, osteogenic and angiogenic properties. This innovative approach is a powerful self-regulating system that can be applied to bone tissue engineering based on bottom-up approaches or disease models.
Under the theme "Encapsulation of cells and microparticles in intelligent and autonomous microcapsules for tissue regeneration", the thesis included a six-month Fulbright exchange program at the Terasaki Institute for Biomedical Innovation in Los Angeles, under the guidance of researchers Ali Khademhosseini and Samad Ahadian.
Related Articles
We use cookies for marketing activities and to offer you a better experience. By clicking "Accept Cookies" you agree with our cookie policy. Read about how we use cookies by clicking "Privacy and Cookie Policy".