29 September 2023
Rute Ferreira wins eAwards Portugal 2023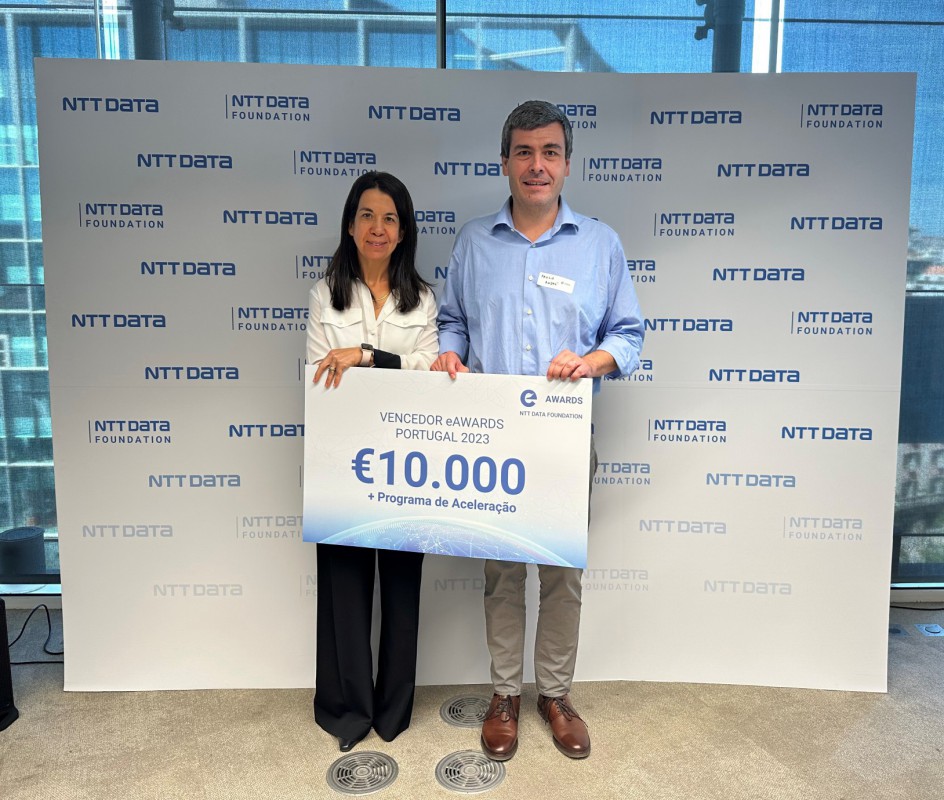 Rute Ferreira, researcher at the Department of Physics (DFis) and CICECO – Institute of Materials of Aveiro at the University of Aveiro (UA), received the eAwards Portugal Prize today. The distinction aims to recognize the merit of Portuguese entrepreneurs and startups with projects based on high-impact, innovative, scalable, and sustainable technologies that contribute to improving people's quality of life or solving environmental problems through digital business models or intensive use of technology. These projects can cover diverse areas such as banking, education, energy, industry, environment, security, health, and telecommunications.
A candidate in the Security category, Rute Ferreira is a member of SmartPhotonics together with Paulo André from Instituto de Telecomunicações e Instituto Superior Técnico, which offers an anti-counterfeiting service for packaging and label suppliers. This service allows customers to ensure the authenticity of their products, making it a relevant solution for companies in the food, beverage, cosmetics, pharmaceuticals, and many other industries.
Rute André stated, "This award will allow us to begin realizing our vision of science-based innovation, inspiring us to continue searching for technological solutions that promote a positive impact not only on society but on the world as a whole."
After analyzing dozens of applications and identifying the 10 finalists, the NTT DATA Foundation selected SmartPhotonics as the Portuguese winner of this year's awards, received €10,000 and gained access to an acceleration program. Leading up to the final, the startups will accelerate their respective business models with NTT DATA to present their best on the day of the final decision.
The final will take place during the Innovation Week in Madrid, where fifteen startups, winners of local editions from European and Latin American countries, will compete for a €100,000 prize. All of them will have the opportunity to connect with entrepreneurs, experts, and investors who will be present during the innovation week for networking and sharing experiences.
Related Articles
We use cookies for marketing activities and to offer you a better experience. By clicking "Accept Cookies" you agree with our cookie policy. Read about how we use cookies by clicking "Privacy and Cookie Policy".