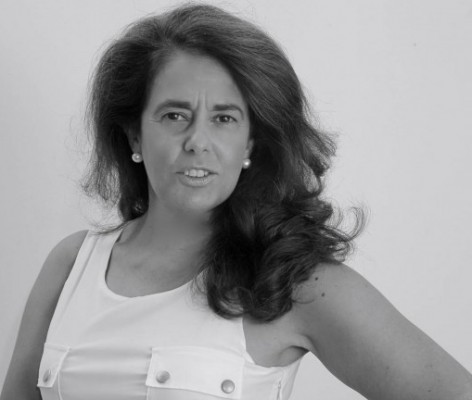 Paula Vilarinho highlighted as a success story
2015-10-08
The researcher is the only Portuguese women featured in the book "Successful Women Ceramic and Glass Scientists and Engineers: 100 Inspirational Profiles"
It is one of World's 100 women selected for their contribution to the international development of Ceramic and Glass Materials Science and Engineering. Her name is Paula Vilarinho, is a researcher at CICECO / Department of Materials and Ceramic Engineering (DEMaC), University of Aveiro (UA) and figure in the book "Successful Women Ceramic and Glass Scientists and Engineers: 100 Inspirational Profiles". Written by Lynnette D. Madsen, Ceramic program director in the National Science Foundation (USA), the book highlights a hundred women whose professional careers in the field of Ceramic Materials and life are an inspiration and an example to follow.
Re-elected in April for the second term as President of the Portuguese Society of Materials (SPM), a position that it accumulates with the Portuguese coordination of the Emerging Technologies Program which involves the University of Texas at Austin (USA) and the Portuguese Foundation for Science and Technology (FCT), Paula Vilarinho is the only Portuguese scientist to deserve the honor of Lynnette D. Madsen.
"It's a distinction that pleased me a lot. On the one hand, it is an international recognition and above all independent, from what I've been doing since I decided to pursue a research career in the materials area. On the other hand, it is a recognition that is based on values that I always regulated my personal and professional life: merit, dedication, persistence and honesty ", welcomes Paula Vilarinho.
But this distinction, says the researcher, is also "an acknowledgment to the country and to the UA". Paula Vilarinho notes that "in an area such as science, and since this initiative originated from a country (USA) that scientific excellence is the selection criteria, this election has a special meaning and it is more a way of showing the quality and impact of science that is done in Portugal. "
Paula Vilarinho also points out "this award is an honor for all those who work and worked with me, because without them this recognition would not have been possible."
Example of dedication and excellence
This distinction and selection of the researcher to be highlighted on this book from Wiley relates with the professional and academic career of Paula Vilarinho and respective contribution that, during her path, she has given to Science and Engineering of Ceramic Materials, but also by the example of determination, dedication and excellence for which she has based her teaching and research career.
From the world set of 100 researchers highlighted in the book make part illustrious names like Uma Chowdhry (Dupont), Nava Setter (Switzerland), Mildred Dresselhaus (USA), Naomi Elisabeth Walsøe of Reca (Argentina), Jing Zhu (China) and Helen Lai Wa Chan (Hong Kong), Alexandra Navrostky (USA), among others. "The inclusion of my profile in the middle of profiles of women around the world with a scientific history worthy highlighting, some of them considered for Nobel Prize nominations, is truly rewarding," admits Paula Vilarinho.
The book was launched earlier this week at the Materials Science & Technology 2015 (MS&T15), an annual meeting organized by American Ceramic Society (ACerS), Association for Iron & Steel Technology (AIST), ASM International and Minerals, Metals & Materials Society (TMS) taking place in Ohio (USA).