4 December 2015
New ceramic tableware for induction systems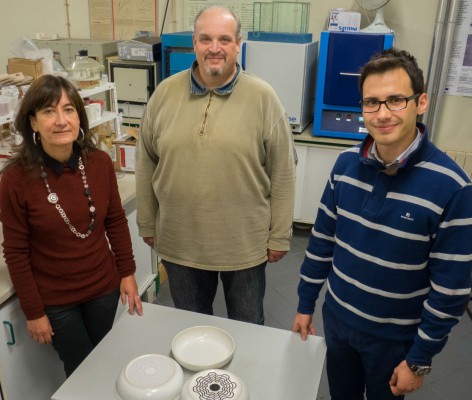 Research team from CICECO/UA develops ceramic tableware, alternative to the existing on the market that allows the use on induction systems. Advantages? As compared with materials currently used for this purpose, incorporating iron or stainless steel or even porcelain, thin stoneware ceramics allow a reduction in weight and cost. For now, it could be a solution that preserves the heat and warms the food, ideal for the hotel and hospital sector and is expected to begin production in March 2016.
The solution in this design, with the name IndUcer, involves incorporating a metallic decal on the base of the containers. Thus, it is possible to use for induction systems that operate by creating a magnetic field to heat the containers. The market for induction hobs is sustained growth since the beginning of the century, with an annual growth of over 20 percent in Europe, which is explained by high energy efficiency compared to other traditional methods of heating food. The use of tableware made of fine stoneware in induction hobs can drive to the growth utilitarian tableware market at European level, demonstrating the importance of the developed product.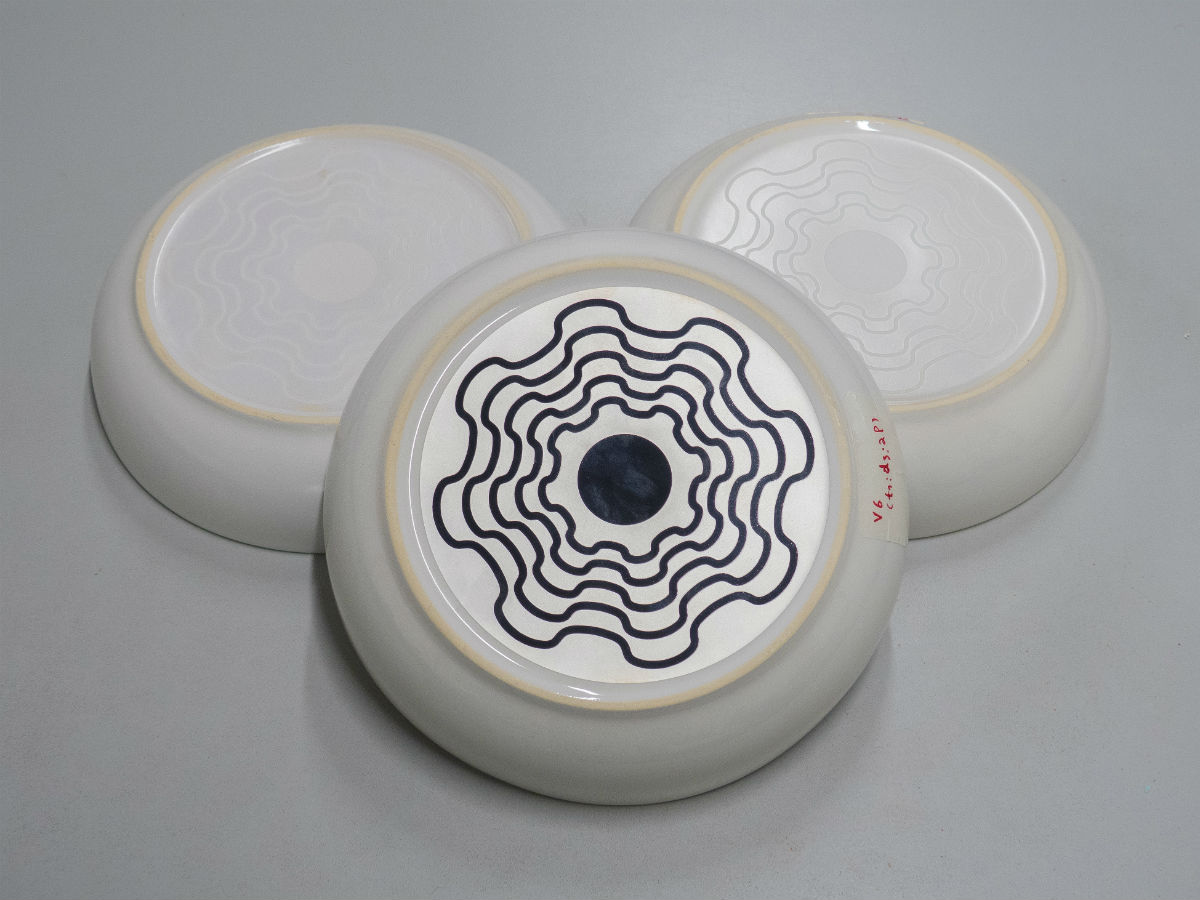 The first phase of the project has been developed by the researchers Paula Seabra, Rui Novais and Rob Pullar, from CICECO, with strong links to the Department of Materials Engineering and Ceramics (DEMAC). This phase, now completed, was funded by the FEDER through the Operational Programme for Competitiveness Factors, COMPETE, involving, in addition to CICECO, Grestel and the Glass and Ceramic Technological Center (CTCV). The developed product allow heating by induction to 90 ° C, with great interest, for example, in catering services industry and meal services in hospitals, Rui Novais anticipated.
Products with high added value
At this stage, the company can produce the designed product without any change in the production line, obtaining a product with higher added value, notes Paula Seabra. It is anticipated that the first pieces start to come out to the market in March 2016, also states the researcher.
It opens the possibility of further research in order to get ceramic products that even allow cooking the food in these induction tableware. Thus, explains Paula Seabra is underway to optimize the characteristics of the ceramic slurry of fine stoneware, in order to achieve this goal.
Related Articles
We use cookies for marketing activities and to offer you a better experience. By clicking "Accept Cookies" you agree with our cookie policy. Read about how we use cookies by clicking "Privacy and Cookie Policy".