31 May 2016
Research on thermoelectric materials highlighted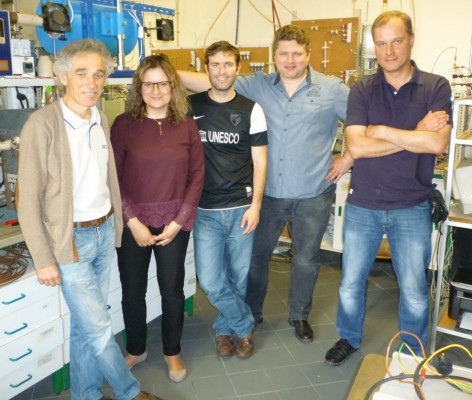 The article "Boosting Thermoelectric Performance by Controlled Defect Chemistry Engineering in Ta-Substituted Strontium Titanate", by Andrei Kovalevsky, Aleksey Yaremchenko, Sónia Patrício, Javier Macías and Jorge Frade was distinguished among the 25 most innovative papers on thermoelectric materials by the prestigious journal Chemistry of Materials.
Published in 2015, the research group's work focuses on the study of materials considered by the researchers as promising for a new concept of power generation by converting natural or wasted heat. The materials in question, the team points, are suitable for converting concentrated solar heat and sensible heat of high temperature burning gases, without the toxicity and other thermochemical limitations of the classical thermoelectric materials.
The work of the team demonstrated remarkable progress in thermoelectric properties of material based on strontium titanate through innovative concepts of defect engineering and nanostructuring.
Related Articles
We use cookies for marketing activities and to offer you a better experience. By clicking "Accept Cookies" you agree with our cookie policy. Read about how we use cookies by clicking "Privacy and Cookie Policy".