11 May 2017
João Tedim awarded with the Carl Wagner Medal 2017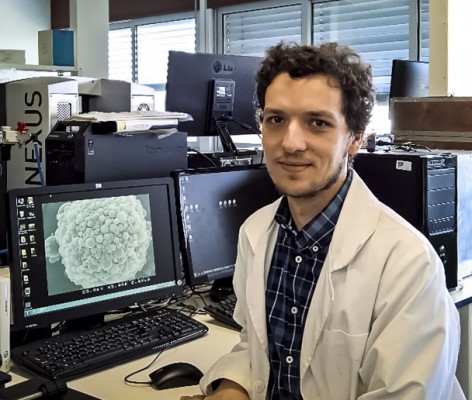 João Tedim, researcher at CICECO and Department of Materials and Ceramics Engineering (DEMaC) of the University of Aveiro (UA), was recently distinguished with the Carl Wagner Medal of Excellence in Electrochemical Engineering 2017. The award honors the contributions of João Tedim for the research in the field of applied electrochemistry and electrochemical engineering.
The researcher has distinguished himself in the field of functional coatings for metal substrates used in the automotive, aeronautical and marine industries. This work has been carried out in the framework of national and international projects, in collaboration with institutes and industrial partners from several countries.
The Carl Wagner Medal is awarded every three years by the Electrochemical Engineering Group of the European Chemical Engineering Federation (EFCE) to an European researcher under the age of 35. The prize will be awarded in June at the 11th European Symposium on Electrochemical Engineering to be held in Prague, Czech Republic.
Related Articles
We use cookies for marketing activities and to offer you a better experience. By clicking "Accept Cookies" you agree with our cookie policy. Read about how we use cookies by clicking "Privacy and Cookie Policy".