25 March 2019
Eco-friendly electrically conductive bionanocomposites for food packaging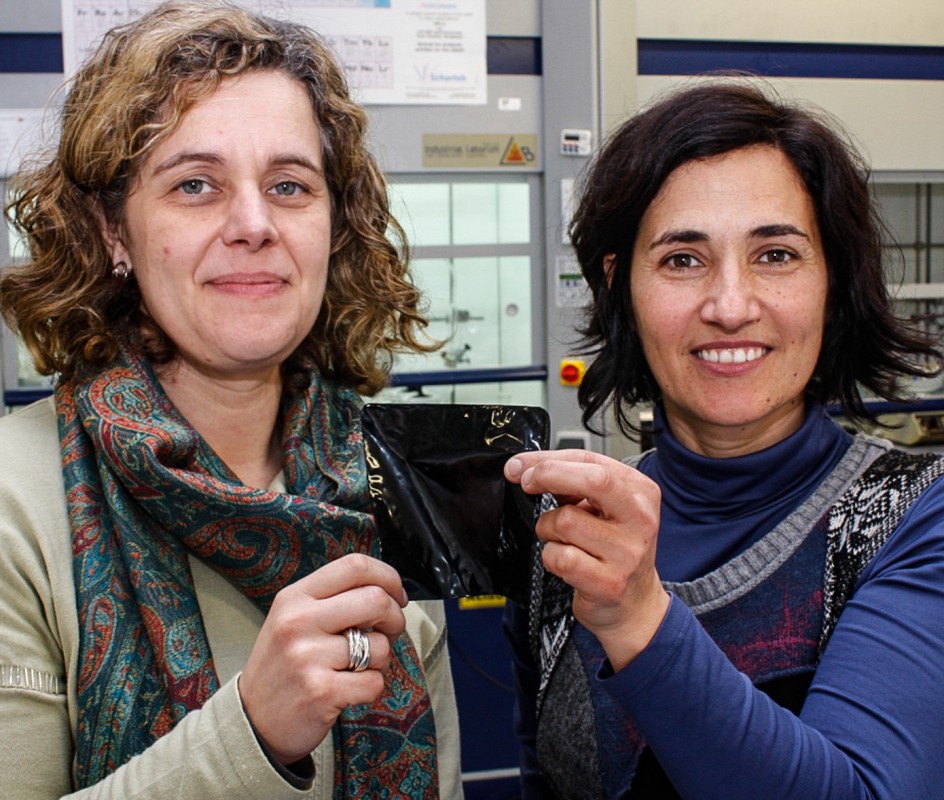 A new type of bioplastic film capable of conducting electricity for packaging and food preservation, and eventual medical application, is being developed by CICECO researchers in the framework of the European project BIOFOODPACK. In March will be published an article in the scientific journal "Composites Science and Technology"describing the preparation of this film.
This material should be environmentally friendly and allow the elimination at low temperature, of microorganisms present in foods, maintaining the original characteristics - such as flavor, texture and nutritional properties -, preserving the food in a long-term way.
The team of researchers from CICECO and the University of Aveiro leads the BIOFOODPACK project. The partnership also includes companies (Sonae, Energy Pulse Systems, MKF-Ergis) and academic institutions (University of Minho, Wroclaw University of Science and Technology and Cyprus University of Technology).
The starting point is chitosan, a biodegradable polymer extracted from the shrimp shell, already known in the pharmaceutical industry and supplied as a diathetic and thickening supplement. To add the electrical conductivity to chitosan, carbon particles produced by a new environmentally friendly and food compatible methodology were added. Foods packaged with this film are then applied to an electric field of microseconds which inhibits microorganisms.
CICECO researchers, Paula Ferreira and Cláudia Nunes, who have accompanied the doctoral student Ana Barra, say that there is still a lot of work to be done. For example, it is necessary to determine the electrical conductivity value of the material required for each food type; know the optimal characteristics of the food for the desired effect and during how long it is maintained the absence of live microorganisms inside the package.
In addition to the evident interest for food industry, the application in the field of medicine is still being considered. For example, in plasters soaked with therapeutic substances that, under the effect of electrical impulses, release these substances to the body being treated.
The paper "Eco-friendly preparation of electrically conductive chitosan-reduced graphene oxide flexible bionanocomposites for food packaging and biological applications", published in the March 2019 issue of the journal "Composites Science and Technology", concerns only the preparation of the film and may be accessed through the link: https://www.sciencedirect.com/science/article/pii/S0266353818328380.
Related Articles
We use cookies for marketing activities and to offer you a better experience. By clicking "Accept Cookies" you agree with our cookie policy. Read about how we use cookies by clicking "Privacy and Cookie Policy".