15 July 2019
1.5 million hours of CPU time in Mare Nostrum granted to CICECO researchers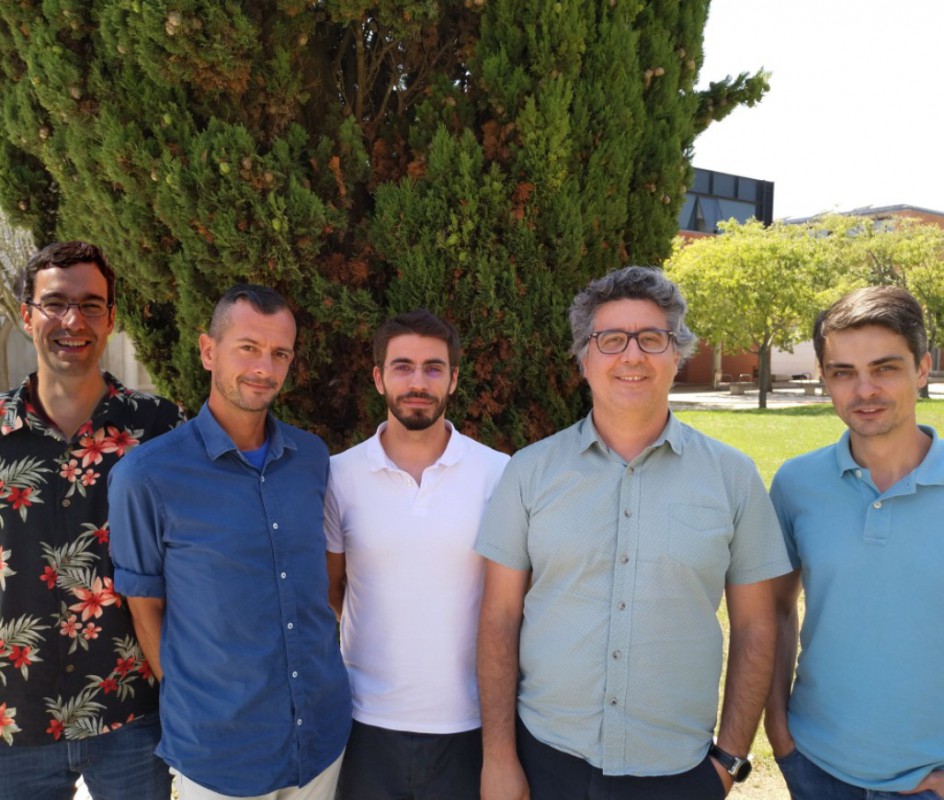 A recent application to the Spanish Supercomputing Network (RES, https://www.res.es/), entitled Modeling the synthesis of silica materials with a novel reactive coarse-grained model and led by José R. B. Gomes, Principal Researcher at CICECO – Aveiro Institute of Materials, was awarded 784000 hours of CPU time in Mare Nostrum (https://www.bsc.es/marenostrum/), the most powerful supercomputer in the Iberian Peninsula, appearing in position 29 of the current TOP 500 list (https://www.top500.org/) of the world's most powerful computer systems. This proposal follows a successful application to the Scientific Research and Technological Development (SR&TD) project grants (2017), funded by European Structural and Investment Funds (ESIF), through the Operational Program PORCentro, entitled SILVIA: Modeling the synthesis of SILica materials VIA multiscale computer simulations (CENTRO-01-0145-FEDER-31002), that aims to put in place a computational strategy to guide experiments in the discovery and design of novel nanoporous materials, using periodic mesoporous silica (PMS) as a prototype system. Together with José R. B. Gomes, the CICECO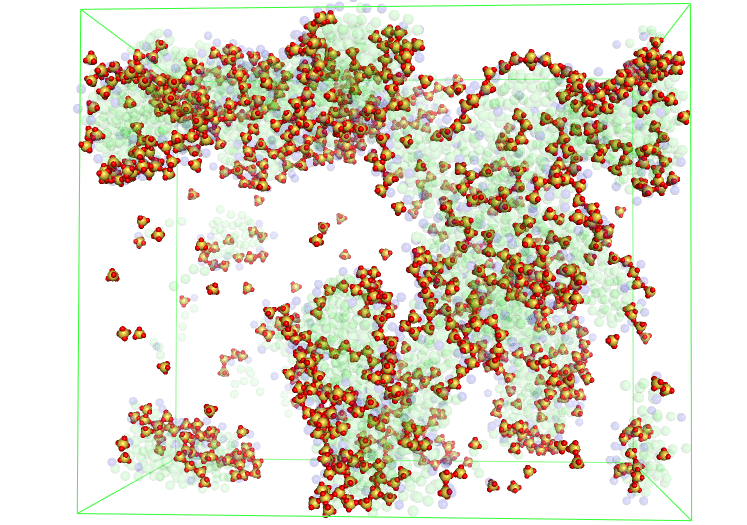 researchers André Carvalho, Germán Pérez-Sánchez, José Daniel Gouveia and Sérgio Santos, team members in these projects and affiliated to CICECO's Group 6 (G6, http://www.ciceco.ua.pt/group6), planned dozens of classical molecular dynamics (MD) simulations, within a coarse-grained formalism and employing a novel reactive silica coarse-grained particle (embedded image), that will mimic the laboratorial conditions used in the experimental surfactant-templated synthesis of periodic mesoporous silica materials, laying the foundations for the virtual testing of experimental conditions of the synthesis materials.
José Daniel Gouveia and José R. B. Gomes are team members of another successful application, entitled Dissociation mechanism of water on two dimensional transition metal carbides (MXenes), that was awarded 692000 hours of CPU time by RES, also in Mare Nostrum.
The aforesaid research projects are in the scope of the activities envisaged for CICECO's Group 6 (G6, http://www.ciceco.ua.pt/group6) in the period 2018-2022. G6 designation is Computer Simulation and Multiscale Modeling, being its major goals the prediction, interpretation and validation of properties of inorganic, organic and hybrid materials by consideration of quantum, classical and numerical simulations.
Related Articles
We use cookies for marketing activities and to offer you a better experience. By clicking "Accept Cookies" you agree with our cookie policy. Read about how we use cookies by clicking "Privacy and Cookie Policy".