28 November 2019
Team wins Galp Datathon competition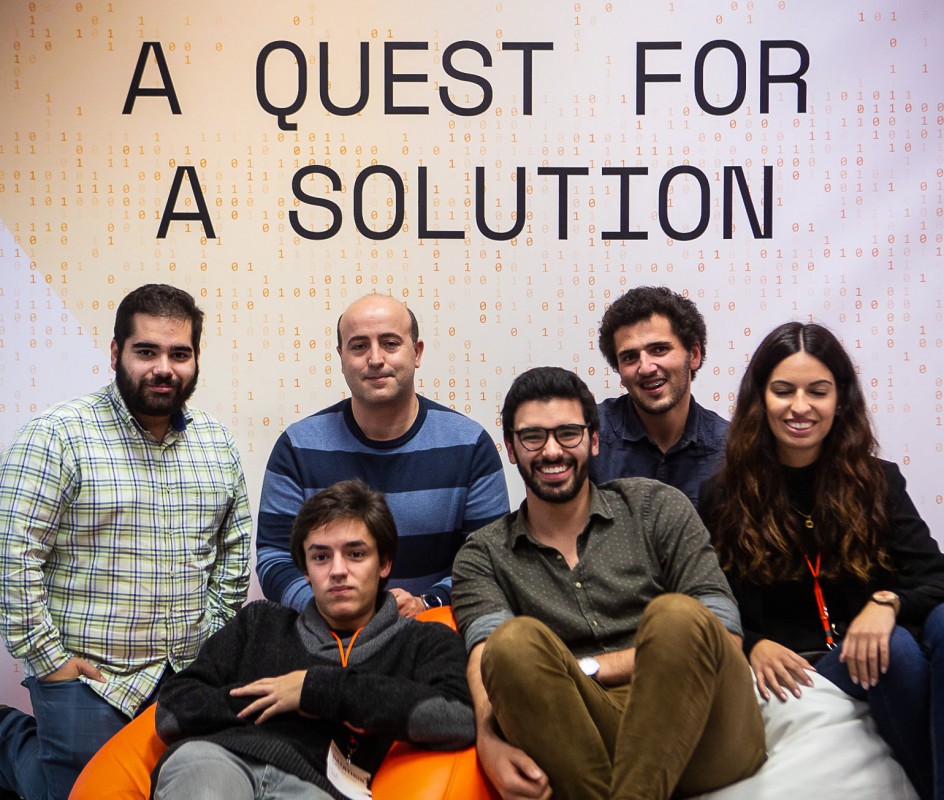 A team from CICECO and the Department of Chemistry (DQ) of the University of Aveiro (UA) won the first place in the Datathon competition. Organized by Galp's Digital Transformation unit, the competition joined 8 universities in competition in the challenge of optimizing the performance of a Sines Refinery unit. The UA team and the University of Liverpool, who won first place, sharing the 50K euros prize.
The CICECO/DQ winning team was composed by the students Carlos Bornes (Chemistry), Cristiana Maganinho (Chemical Engineering), Dinis Abranches (Chemical Engineering), Ricardo Santos (Chemistry) and Tiago Andrade (Chemical Engineering) and the researcher Pedro Carvalho.

"This award is a good example of the entrepreneurial nature of the students and researchers at our academy, which encourages them to prepare and embark on such initiatives," said Artur Silva, UA Vice-Rector for research.
"This is a victory that demonstrates the excellence of DQ training and the advantages of developing it in a stimulating and multidisciplinary environment, taking into account the level of the competitors and the opportunities that may be open to them in the future. The winners are to be congratulated and so are DQ, as the existing research, innovation and internationalization environment will also have contributed to this award" says Artur Silva.
The Datathon, organized by Galp's Digital Transformation unit, took place from 22 to 24 November at the Sines Refinery and brought together 8 teams from the University of Valencia, the University of Castilla-La Mancha, Liverpool John Moores University, the Instituto Superior Técnico, University of Coimbra, UA, Faculty of Engineering from University of Porto and Faculty of Science and Technology from Universidade Nova de Lisboa.
The teams were challenged to optimize the performance of a Sines Refinery unit, thereby enhancing the overall capacity of Galp's refining apparatus. After 48 hours of work, the Datathon jury decided to distinguish the UA and University of Liverpool proposals as the winners of the data science competition.
As part of Galp's global strategy for developing innovative solutions that improve the efficiency of its operations and processes and contribute to cost savings, this initiative also reflects the company's commitment to openness to the global innovation ecosystem and a new step towards recognizing the critical role big data plays in finding solutions to the facing challenges of the energy industry.
The "paths pointed out" by the two winning proposals will now give rise to "models that will be deepened" to see "how far they can be translated into real solutions," said Carlos Silva, Galp's Director of Operations.
What is already certain is the conviction of Galp regarding the "strong potential" of the wining projects to optimize performance and increase energy efficiency of the Galp refining apparatus.
Related Articles
We use cookies for marketing activities and to offer you a better experience. By clicking "Accept Cookies" you agree with our cookie policy. Read about how we use cookies by clicking "Privacy and Cookie Policy".