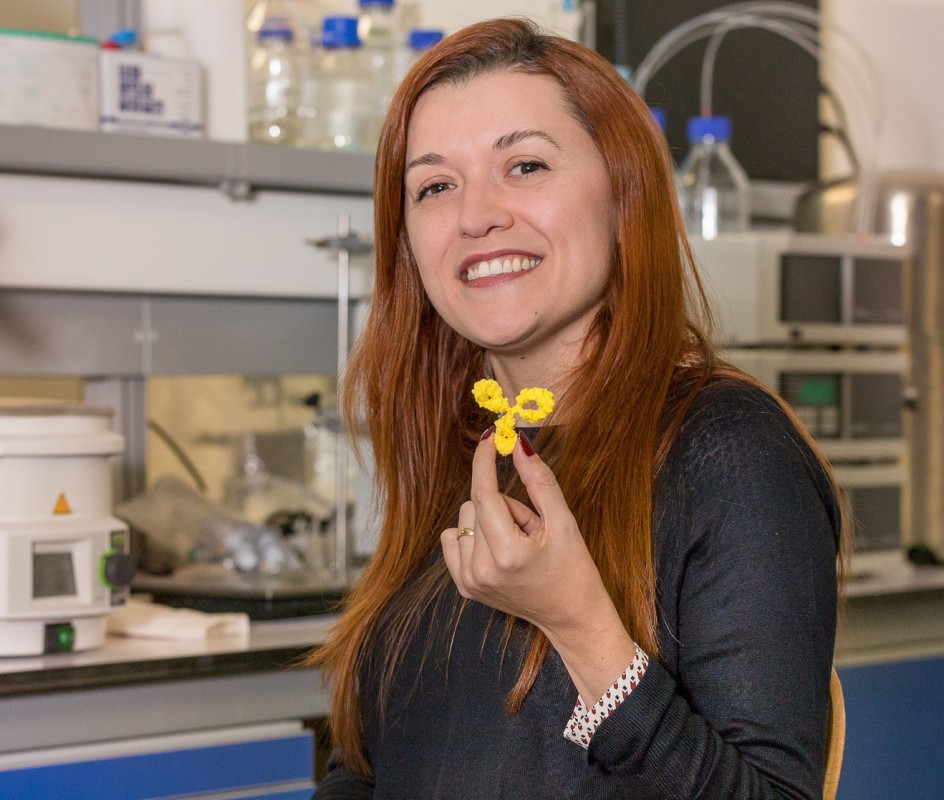 European Research Council awards Proof of Concept grant to Mara Freire
2020-01-10
PureIgY will explore the commercial potential of egg yolk antibodies as alternative biopharmaceuticals to fight multidrug-resistant bacteria.
A few weeks after the European Research Council (ERC) awarded two Consolidator Grants to CICECO's researchers from the University of Aveiro (UA), another one is now being awarded. This time, it is a Proof of Concept grant, focusing on the economic appreciation of aspects of work already distinguished in the past.
This Proof of Concept (PoC) grant is awarded to Mara Freire, coordinator of IgYPurTech project, financed by the same European organization within the scope of an initiation grant (ERC Starting Grant). IgYPurTech focuses on sustainable technology, more specifically on two-phase aqueous systems, for the purification of antibodies from egg yolk. During the IgYPurTech project, which has already been completed, a more effective, patented alternative purification technology was developed, which will be the object of the now funded project.
Thus, the PoC grant "PureIgY: Towards the use of IgY antibodies as alternative therapeutics", will support the necessary activities to exploit the commercial potential of the purification technology developed for egg yolk antibodies, as alternative biopharmaceuticals in combating multidrug-resistant bacteria. These activities include a scale-up of the developed technology, preparation of the business plan, training in technology transfer, among others. The funding will be 150,000 euros over 18 months.
UA towards the European Research front platoon
"The award of another of these prestigious European Research Council (ERC) grants to our Researcher Mara Freire is the result of the excellent work that is developed at UA, particularly in CICECO, and of the bet that the Rectorate has made in preparation of applications for these extremely competitive grants", says the Vice-Rector of UA for Research. Artur Silva underlines that: "Mara Freire, CICECO and the University of Aveiro are to be congratulated, but this bet will continue to make us even stronger in the advanced platoon and in the 1st division of European Research".
UA, specifically CICECO, in addition to this grant, already has in its curriculum several grants awarded by the ERC: the already completed ERC Starting Grant, the ongoing ERC Advanced Grant, an ongoing PoC and two Consolidator Grants starting in 2020.
The PoC presupposes the previous award of another ERC grant and aims to support scientists in exploring the potential for innovation and economic appreciation of the results of their work. In the third phase of the 2019 contest, which includes the PureIgY project grant, 76 grants were awarded corresponding to 11.4 million euros, making a total of 200 PoC grants in 2019 and 30 million euros compared to the previous phases.