18 November 2020
Diogo João Breda Lopes awarded by the Portuguese Society of Materials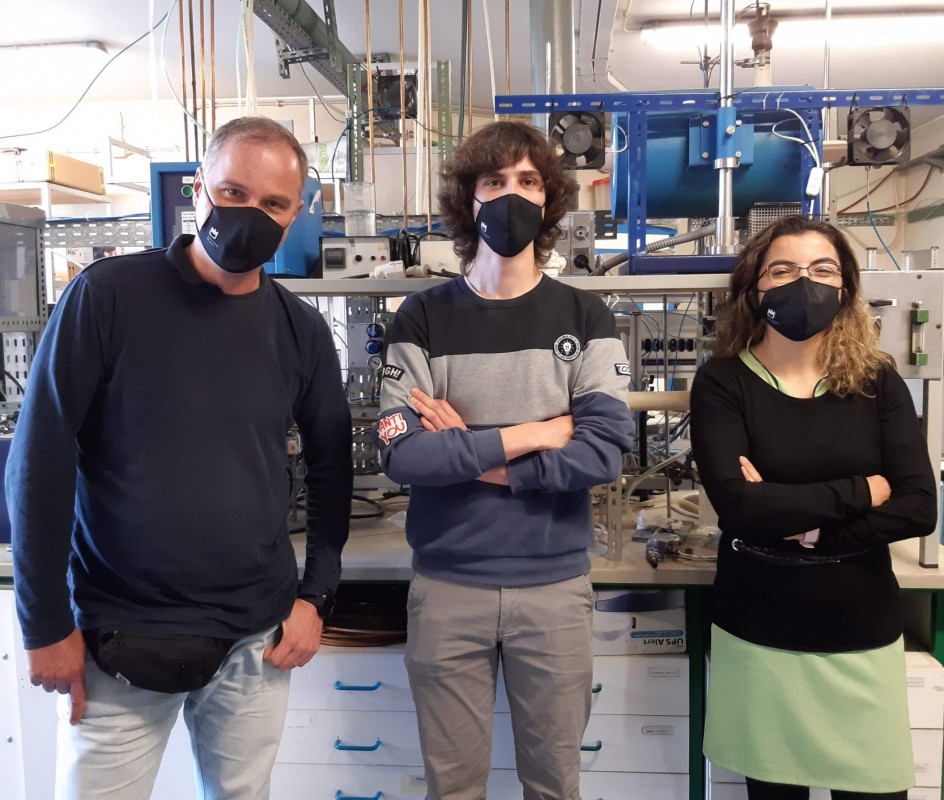 Diogo João Breda Lopes, research fellow at the Department of Materials and Ceramic Engineering (DEMaC) and the Associate Laboratory CICECO - Aveiro Institute of Materials, was awarded on November 4th, 2020, on the occasion of the celebration of the WORLD MATERIALS DAY 2020, with the 1st Prize for best Master's thesis of the 2018-2019 and 2019-2020 academic years in the area of Materials Science and Engineering by the Portuguese Materials Society.
The SPM Award, given by the Portuguese Materials Society (SPM), aims to distinguish young researchers and support the winner's participation in the Euromat 2021 Conference (Austria) to present his thesis in the FEMS Master Thesis Award competition at the European level.
The award was given to the thesis titled "Design de fotocatalisadores multifuncionais à base de titânia por reacções redox controladas", developed within the scope of the Integrated Master in Materials Engineering and guided by CICECO researchers Andrei Kovalevsky (DEMaC) and Ana Luísa Daniel-da-Silva (DQ). This work demonstrates a new concept for the processing of photocatalysts in micro scale with inherent capacities of thermal co-activation and stabilization of the anatase polymorph. The results were recently published in Materials magazine (https://www.mdpi.com/1996-1944/13/3/758). The approach has potential for application in the production of ceramic articles with self-cleaning and disinfection capabilities.
Diogo João Breda Lopes will present his thesis at the EUROMAT 2021 International Conference, September 12th-16th 2021, in Graz, Austria.
Related Articles
We use cookies for marketing activities and to offer you a better experience. By clicking "Accept Cookies" you agree with our cookie policy. Read about how we use cookies by clicking "Privacy and Cookie Policy".