30 November 2016
Optimization of cork composites for injection molding in highlight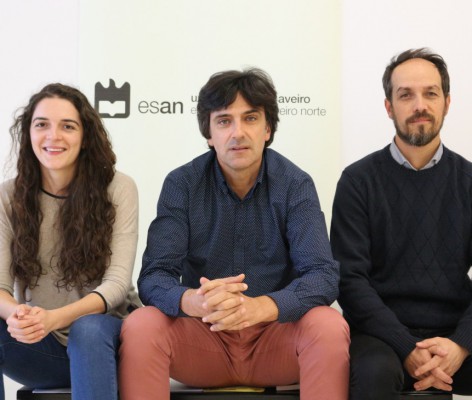 The article is entitled "Non-isothermal crystallization kinetics of cork-polymer composites for injection molding" and is signed by Sara Magalhães da Silva and José Martinho Oliveira of CICECO / ESAN and Paulo Silva Lima of ESAN. The article presents a study of the non-isothermal crystallization kinetics of cork-polymer composites (CPC), which is part of a larger project that aims to optimize the use of CPC during the injection molding process, minimizing the effects of a high pressure process in the cork structure. It is intended to transform composite materials into products that offer properties close to cork.
The framework project is called "Cork-polymer composites - A sustainable solution in injection molding and additive manufacturing" and the partners are companies in the cork sector.
The main objective of the research presented on this article is to describe the crystallization behavior of the polypropylene (PP) matrix in the presence of cork powder, in order to evaluate this behavior during the injection molding process.
The crystallization process of the PP in the presence of cork powder gave rise to a higher number of crystallites and smaller dimensions, compared to the ones in the pure PP, identifying in this study a nuclear effect of the cork, say the researchers.
Among the advantages of this material, the researcher José Martinho Oliveira says that "being a material that uses a thermoplastic matrix reinforced with cork particles, at the end of the life cycle, the products are reusable". On the other hand, he added, there is still the advantage of sensory exploration of these composites in new designs. These materials offer the possibility of being used in multiple sectors of activity, such as furniture, decoration, the automobile industry.
In order to this material be used by the industry and to enter the commercial circuit, it is necessary to continue the research and hope that the involvement of some companies may arouse interest in commercialization, says José Martinho Oliveira, also ESAN director.
More information at: http://onlinelibrary.wiley.com/doi/10.1002/app.44124/abstract
Related Articles
We use cookies for marketing activities and to offer you a better experience. By clicking "Accept Cookies" you agree with our cookie policy. Read about how we use cookies by clicking "Privacy and Cookie Policy".