17 September 2019
Advances in breast cancer research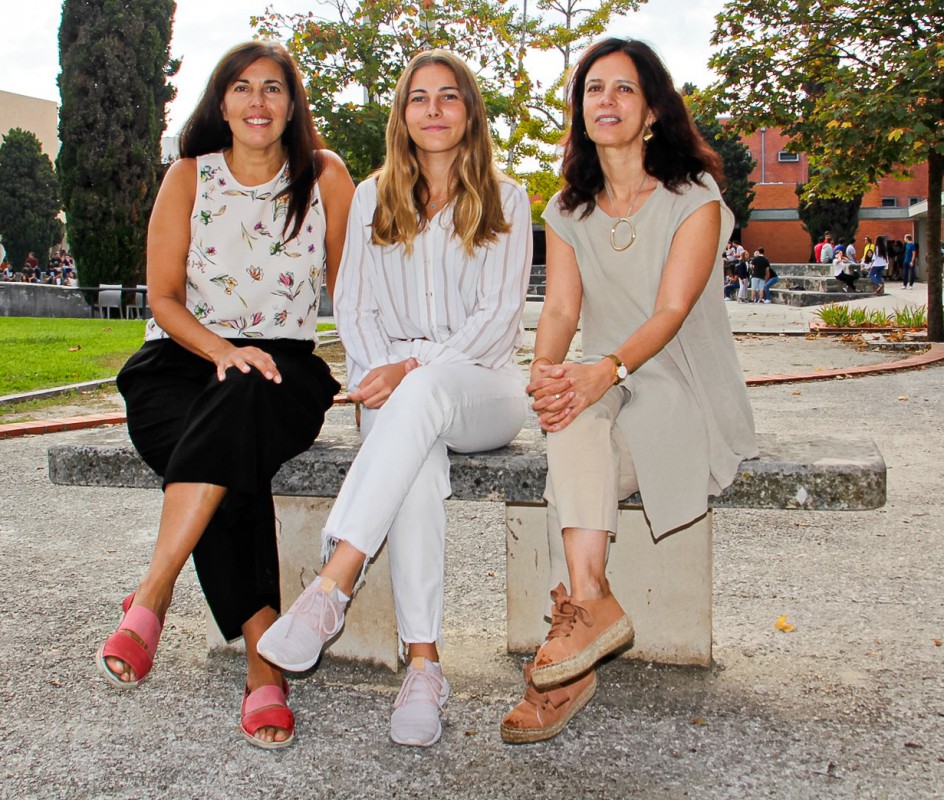 A research group has identified changes in tumor cell metabolism during the evolution of breast carcinoma that may open doors to understanding the various stages of evolution of this disease to more aggressive stages and ultimately to more effective treatments. The study, presented at the international meeting "2019 Advanced Course in Oncometabolism: From Conceptual Knowledge to Clinical Applications" in early September in Luso, was awarded the third best poster award.
These results contribute to unravel the metabolic pathways in the progression of luminal breast carcinoma leading to the formation of tumors with resistance to antitumor therapy. This is achieved by measuring a large number of types and quantities of compounds, or metabolites (a strategy called Metabolomics), which may characterize the various stages of carcinoma progression. Most cases of breast cancer are dependent on ovarian hormones and about half of them develop resistance to first-line therapies (hormone therapy) aimed at blocking the effects of these hormones, although patients may be treated with other therapies (second-line therapy).
Metabolic changes were identified in this work using Nuclear Magnetic Resonance (NMR) spectroscopy to measure mammary tumor metabolites obtained from a mice model. The animal model used as part of a collaboration with a Buenos Aires group (led by Claudia Lanari) very closely illustrates the progression of hormone-dependent breast cancer in humans, says Rita Araújo, the study's first author and PhD student, including the development of resistance to endocrine therapy. This PhD student in NMR applied to Chemistry, Materials, Biosciences, funded by the Portuguese NMR Network (PTNMR), is under the supervision of Ana Gil, professor in the Department of Chemistry of the UA and researcher at CICECO, and co-supervision of Luisa Helguero, Professor in the Department of Medical Sciences and Researcher, UA Institute of Biomedicine (iBIMED).
The next step in the study will be to evaluate which metabolic pathways are altered when tumors acquire resistance to therapy, in order to investigate how resistant cells may overcome the effects induced by therapy and, thus, reverse (at least in part) therapy resistance. The metabolic profiles of several organs of the same animals will be analyzed to evaluate the overall behavior of the organism (including the presence of metastases) in each stage of tumoral progression. At a later stage, results will need to be confirmed in human tumors so that biomarkers of hormone therapy resistence and response may be proposed.
More information: https://oncometabolism2019.febsevents.org/
Related Articles
We use cookies for marketing activities and to offer you a better experience. By clicking "Accept Cookies" you agree with our cookie policy. Read about how we use cookies by clicking "Privacy and Cookie Policy".